Need a Trusted Local Roofing Company in Round Rock?
You've come to the right place. It can be difficult to find the right company to trust with such a large investment as your home's roof, but you can be sure yours is in the right hands with Divided Sky Roofing & Solar. Our GAF-certified roofers in Round Rock are ready to help make sure your roof does its job for years to come.
We know how important a roof is to any homeowner, so we treat each of our client's roofs as if it were our own.
If your roof was hit by hail or needs emergency repairs after a heavy storm, we can help. If your old roof is starting to show its age and your energy bills are higher than they used to be, we can help with that too. Keep reading to learn more about how we can serve Round Rock homeowners, and give us a call if you're ready to work with us and
After hail or a severe storm of any kind, the first thing you should do is to take stock of your property and make sure nothing is damaged as soon as it's safe to go outside. Between hail stones, strong winds and flying debris, storms are one of the most common reasons for roof leaks. If your Round Rock home was hit by a severe storm, our local roofers at Divided Sky are here to help with emergency repairs!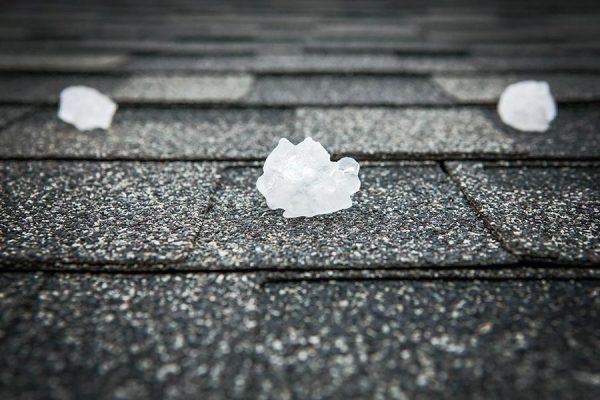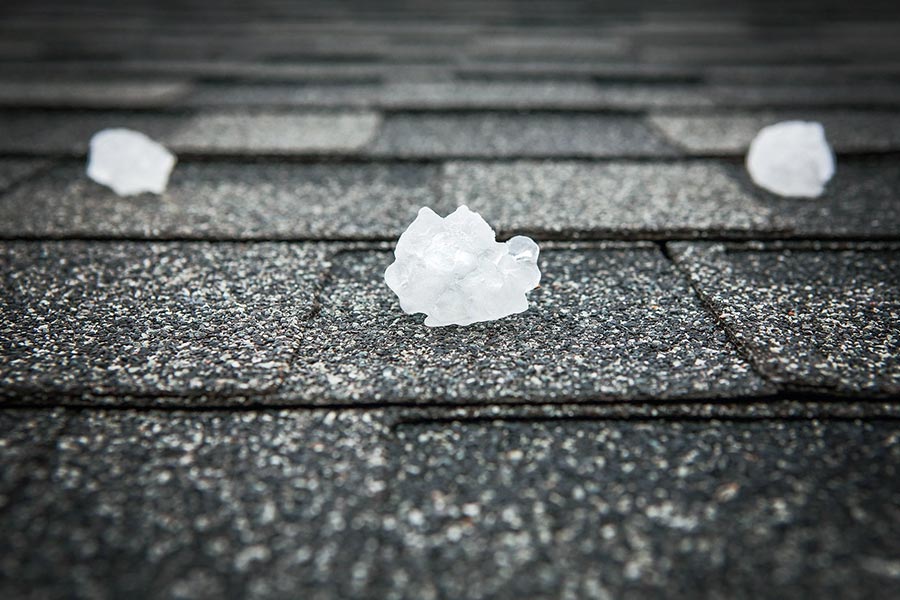 Hail Damage
Hail storms can come out of nowhere, and they can leave your roof with subtle damage that can be impossible to spot from the ground level. Even small hail stones can strip asphalt shingles of their outermost protective layer, making them vulnerable to erosion. Don't wait for this to lead to expensive repairs down the line. Instead, have your roof checked out by a professional as soon as you can after a hail storm.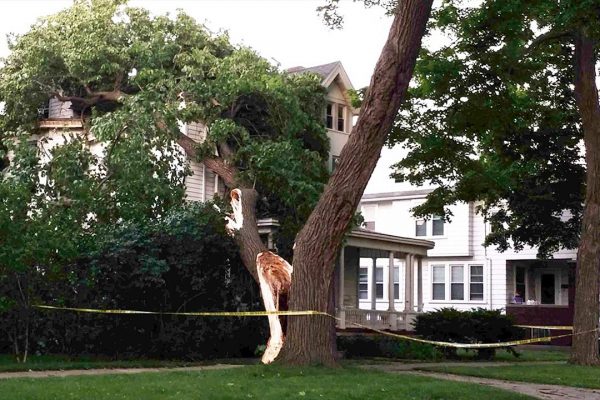 Severe Storm Damage
Storms can damage a roof in more ways than just hail. Strong winds can bend shingles and even blow them off the roof altogether, and fallen tree limbs can cause catastrophic damage if they fall on a home's roof. If your roof is leaking after a severe storm, we can stop the leak as quickly as possible with emergency repairs, giving you peace of mind until your insurance can cover more permanent repairs.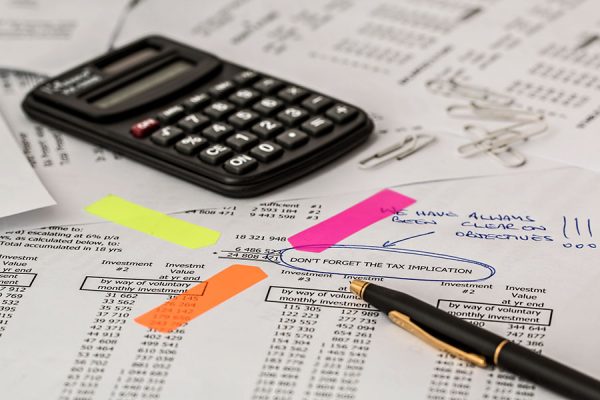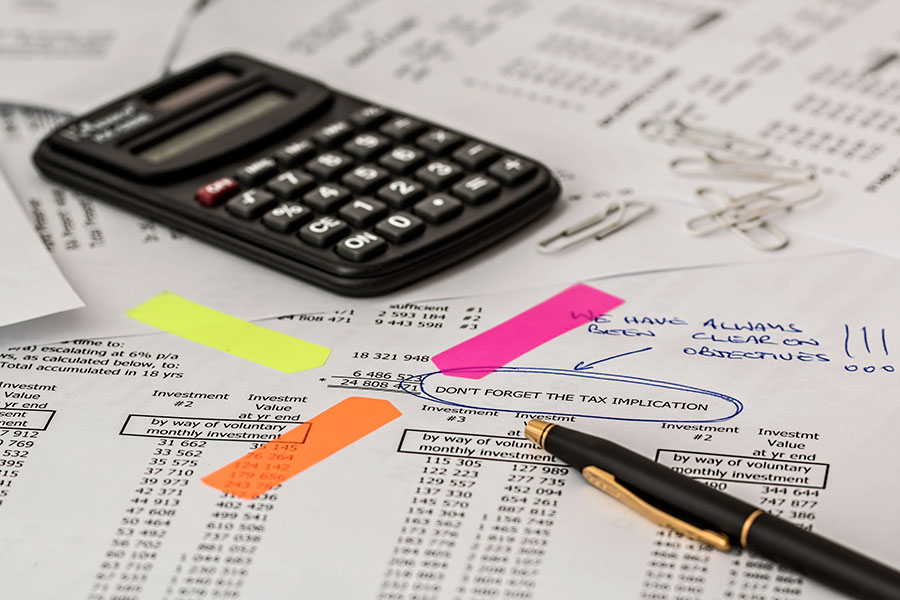 Insurance Claims
Speaking of insurance, work done to your Round Rock roof is usually covered at least in part by homeowner's insurance if the damage was caused by a storm. Even if your work is covered, however, it can be a daunting and confusing process to file a claim and get the most out of your coverage. Luckily, Divided Sky employs former insurance adjusters who can help you through the process each step of the way.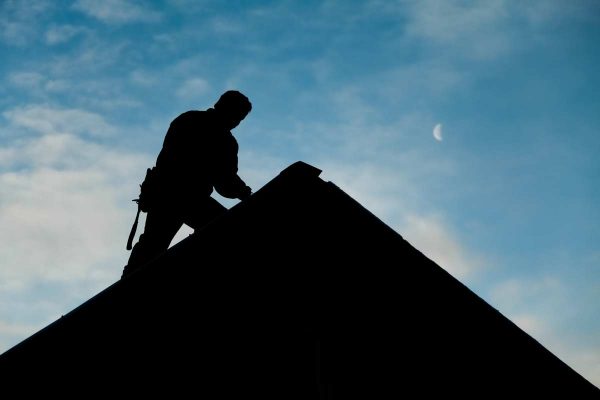 Free Inspections
Roofing work can mean a lot of different things. Your roof may be leaking after a storm, or its materials might be starting to show their age. Or perhaps you're interested in an upgrade for energy efficiency purposes. Whatever the case may be, our Round Rock roofers can safely inspect your roof free of charge to assess the situation. We'll help determine what kind of work your roof will need, whether it's a simple repair or a full roof replacement.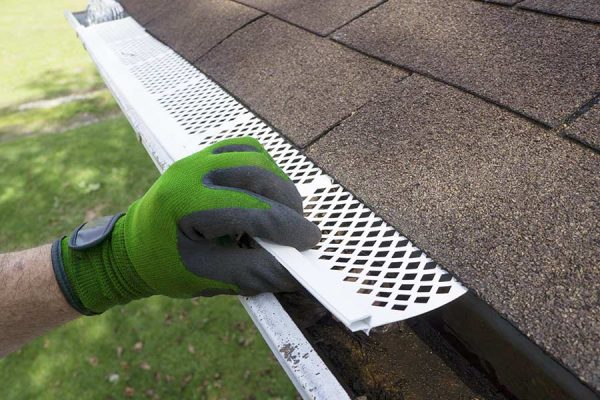 Gutters
Gutters are more important roof health than most people realize. Properly functioning gutters safely divert rain water away from a home's foundation, but clogged or poorly installed gutters can cause water to pool and soak into the roof's materials. This will lead to leaks eventually, so it's important to address gutter problems right away. We'll help make sure your gutters are installed the right way and properly maintained.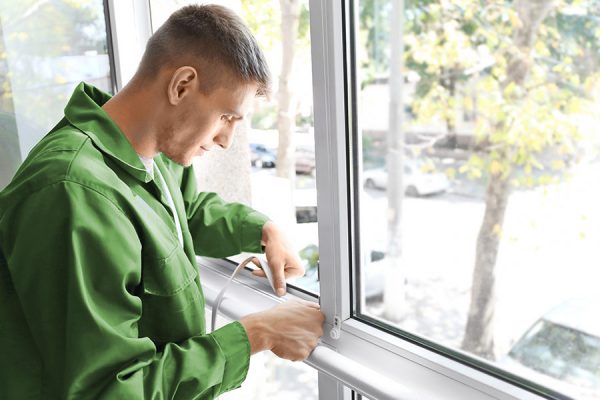 Windows
Your home's windows do a lot more than just letting light in. Good windows can add to a home's curb appeal, increase the level of security, and even make a home more energy efficient. If you feel like your energy bill is higher than it should be, old windows might be the culprit. Divided Sky can replace your old windows with new energy efficient ones, and you'll notice the difference in energy savings a professional window replacement can make.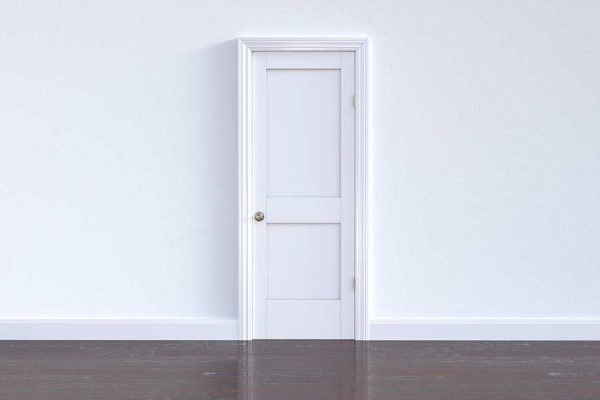 Doors
Your home's front door has a lot of jobs. It's one of the first features guests see when they arrive, and it provides security by deterring potential burglars. Like windows, the front door is also a pivotal factor in your home's energy efficiency—an old or poorly installed door can let a lot of outside air in. Don't put off replacing your front door if it's no longer doing its job. Divided Sky can help you upgrade to a more secure, energy efficient and beautiful entry door.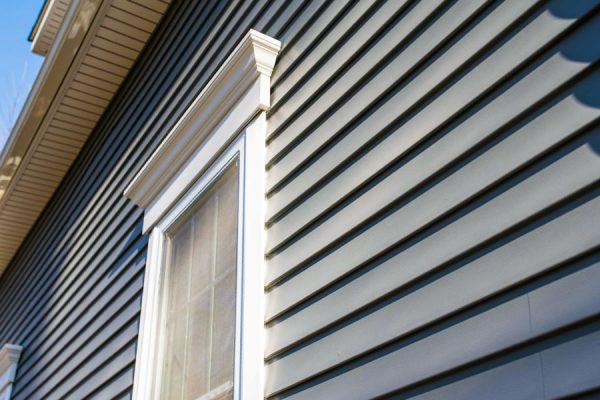 Siding
No suite of home improvement services is complete without addressing the home's siding. There's a good reason for this—siding does more than just influence curb appeal. It shields the home's structural components from the elements such as rain, wind and the sun's damaging UV radiation. Because of this, old and worn siding can severely impact a home's resale value and can lead to problems like mold infestations. If yours looks like it's seen better days, we can replace it with your choice of materials and colors.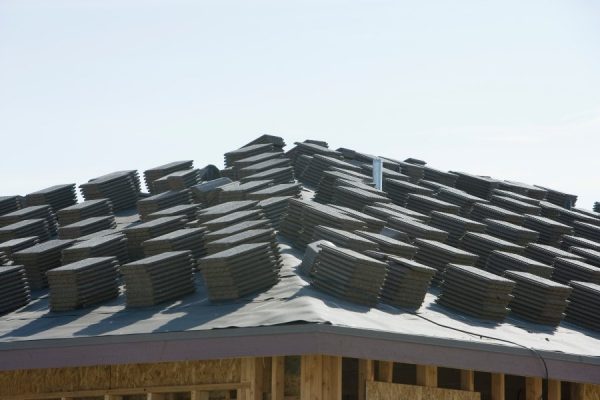 New Construction
Our Round Rock roofing contractors don't just specialize in fixing existing roofs. With our expertise in replacing roofs, we can also assist home builders by providing quality roofs for new construction homes. An excellent roof can go a long way towards increasing a home's value, and that starts with quality materials and outstanding craftsmanship. If a roof is installed by Divided Sky, you can be certain it'll be installed the right way and with some of the best materials available to stand the test of time.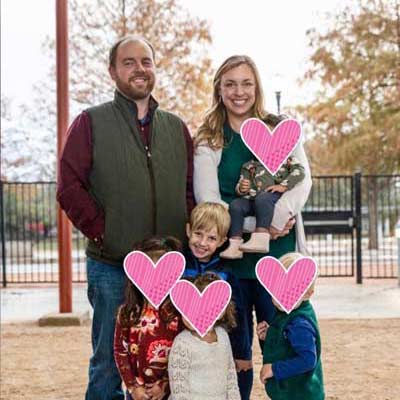 With headquarters in San Marcos and Buda TX, Divided Sky Roofing & Solar has expanded over the years to serve a wider range of towns in Central Texas as well as the Austin area. Through it all, we continue to prioritize our goals to form relationships with each of our clients and to be a valuable resource to the local communities we serve. We're involved with several foster care organizations including CASA and TruLight Ministries, and our owner John Hardy directly fosters children until they can find a permanent home. You can learn more about our foster care involvement in the May 2021 edition of our newsletter.
The Location
The relative quiet and convenience of a small town with easy access to a big city is always an attractive prospect, and Round Rock fits this bill perfectly with Austin's amenities only minutes away. What makes Round Rock's location stand out to locals and visitors alike, however, is its central placement relative to every major city in Texas. San Antonio, Houston and even the Dallas-Fort Worth metroplex are only a handful of hours away.
The Legends
Every small town has its share of myths and legends, but the ones Round Rock locals talk about are especially fascinating. These range from the legend of the Sasquach-like "Hairy Man" whose ghost still haunts the old road where he met his demise, to the tale of the notorious outlaw Sam Bass whose final shootout with the Texas Rangers in Round Rock is reenacted every year during the Frontier Days festival on the Fourth of July.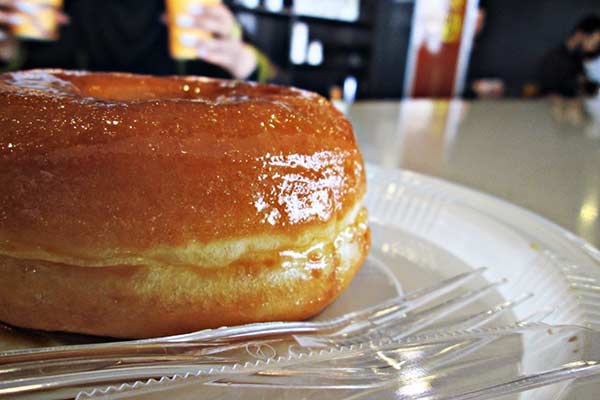 The Donuts
There's no shortage of unique and outstanding local shops and restaurants in Downtown Round Rock, but perhaps the most well known is the world-famous Round Rock Donuts. They say they can serve up to 200 dozen of their signature yellow glazed confections on a busy day, and we believe it with how good these things are. They always make for a great treat after a hard day working on the roofs of Round Rock homes.
Not in Round Rock? Your home might still be close enough for our roofers to serve you. We can provide our full range of services to homes and even commercial buildings all along the I-35 corridor from New Braunfels to Georgetown, and you can expect the same level of dedication no matter where you are in that area. Check out our service areas below to see if your city or town is covered.