At Divided Sky, we believe in giving back to the community that has supported us throughout our journey. That's why we've partnered with a long list of organizations who have made it their mission to improve the lives of locals. We're proud to contribute to these community service efforts, and we hope to inspire others to do the same.

Divided Sky is proud to partner with Austin Angels, an organization dedicated to supporting children, youth, and families in the foster care community. Through our partnership, we are able to offer consistent support to those in need through intentional giving, relationship building, and mentorship. Our goal is to ensure that every child/youth who experiences foster care has the opportunity to reach their fullest potential and every family who fosters is radically supported in their journey. We are committed to making a difference in our community and are proud to work with such an amazing organization.
Divided Sky is a proud partner of CASA of Central Texas, Inc., an organization that provides valuable volunteer advocacy for abused children in Central Texas. As the "eyes and ears" for the judges in child welfare cases, CASA volunteers play a vital role in ensuring that these children have a chance to reclaim their childhoods from abuse and neglect. Divided Sky's owner John Hardy serves on the board of directors for CASA of Central Texas, and we are committed to supporting this important organization however we can.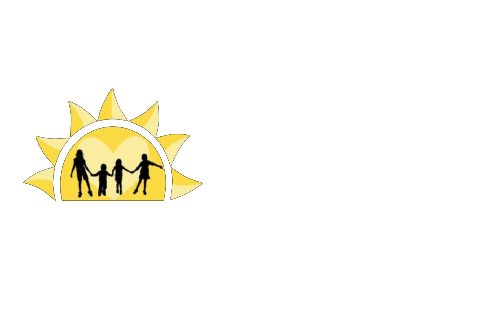 Divided Sky is passionate about helping children in need, and we have been involved with TruLight 127 Ministries for many years. This organization provides foster care and adoption services to children in Central Texas. Divided Sky has supported TruLight 127 Ministries in many ways, carrying out the organization's mission to be a voice for the children, provide tangible services, and empower them with knowledge and self-esteem.
The Hardy family, who owns Divided Sky, are former foster parents and now adoptive parents through TruLight 127 Ministries. They are committed to making a difference in the lives of these children, and this experience has given them a passion for helping underprivileged children in the community.
Learn More About Our Commitment to the Community.
Rotary Club of San Marcos
The San Marcos Rotary Club is comprised of passionate invidivuals who value connection, friendship, and community service. As president, Divided Sky's John Hardy helps foster connections among a diverse group of professionals who share his drive to give back. Through his role as president as well as his other community efforts, John is committed to carrying out the club's mission statement:
"Together, we see a world where people unite and take action to create lasting change — across the globe, in our communities, and in ourselves."


San Marcos Education Foundation
Divided Sky is proud to support the San Marcos Education Foundation, which provides resources for programs and activities not funded within the SMCISD's normal operating budget. As a board member, Divided Sky's owner John Hardy strives to make a tangible difference in the community. This commitment to giving back is just one of the many ways that Divided Sky shows its dedication to the residents of Central Texas.
Partners Against Child Trafficking
Divided Sky is excited to work with Partners Against Child Trafficking, an organization dedicated to educating youth about the dangers of child trafficking. Through this partnership, we hope to raise awareness about this important issue and help equip youth to be warriors against the oppressors of freedom. We are committed to supporting Partners Against Child Trafficking in their mission to detect, defend and disrupt the enemy for the safety of all children.

Choose a Roofing Company Who Cares About You.