Solar, Batteries & Generators in Bastrop, TX
Divided Sky Roofing & Solar has helped many residents and business owners in Bastrop with all their roofing needs. As one of very few authorized partners of GAF Timberline Solar™ roofs in Central Texas, we're proud to be leading installers of solar panels, batteries, and generators in the Bastrop area.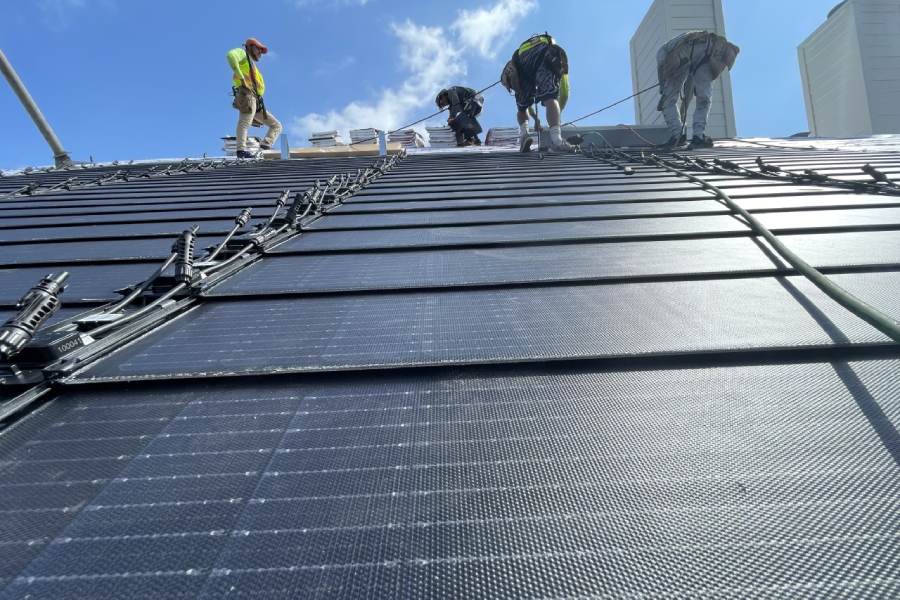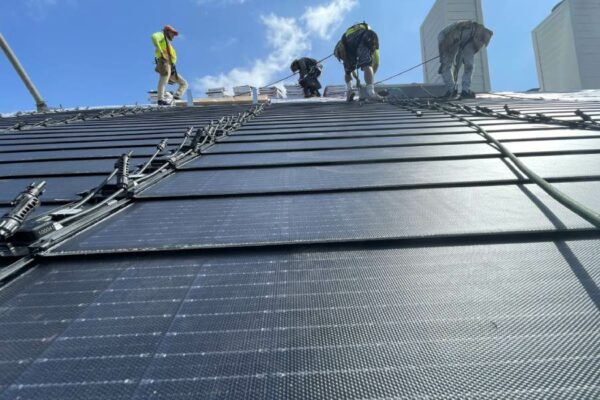 Solar Options
We offer a variety of solar options for residents in the area. For those interested in solar roofing in Bastrop, we offer Solar Roofing Shingles that have solar cells built right into them to replace your existing roof. We also offer Rack Mounted Solar Panels that can be installed on your existing roof, and we will retrofit the solar panels to your existing roof based upon optimal locations. If for some reason your roof isn't right for Solar Panels or Shingles, no worries! Ground Mounted Solar is a great option. We can place the panels for your solar power system, no matter how large or small it is, mounted on the ground.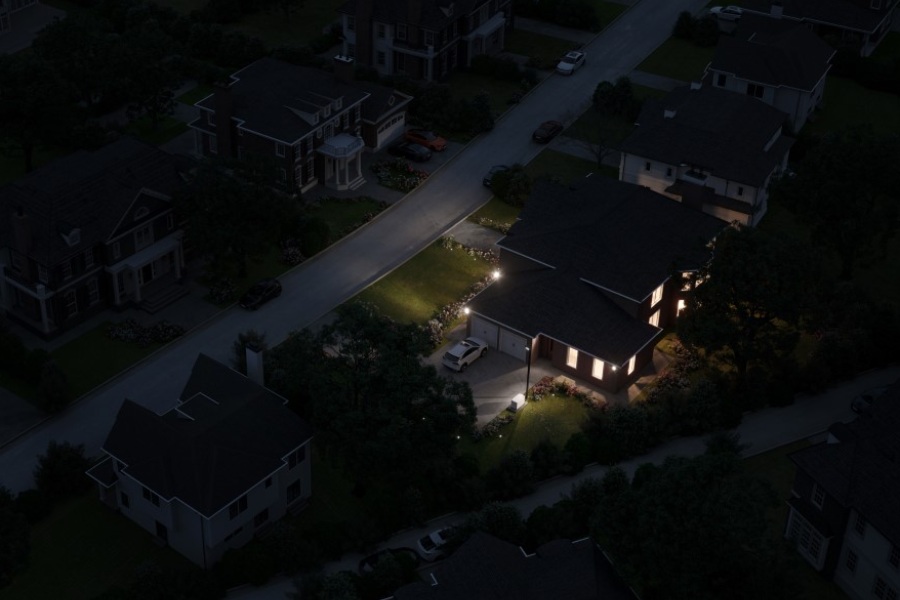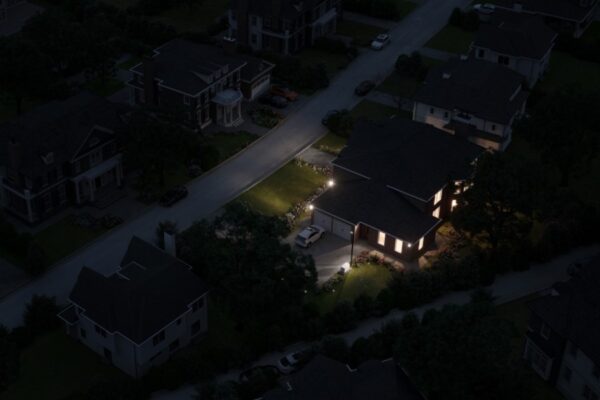 Solar Batteries
Solar panels are a great way to power your home, but adding a battery backup is a great way to ensure you always have power when you need it. If an unexpected power outage occurs, you can rest easy knowing you have the power you need until service is restored. These batteries are charged with solar energy from your solar roof or ground-mounted solar system during the day and used when the sun isn't up or anytime you need extra power, which means you can enjoy savings on electricity throughout the night. Divided Sky is proud to offer our clients options from high quality manufacturers such as Storz Power and Jinko Solar.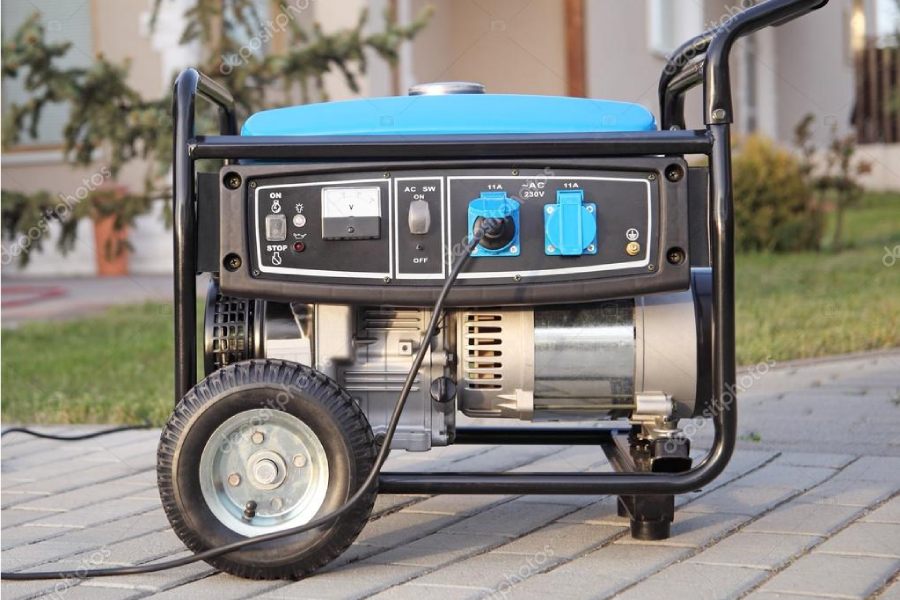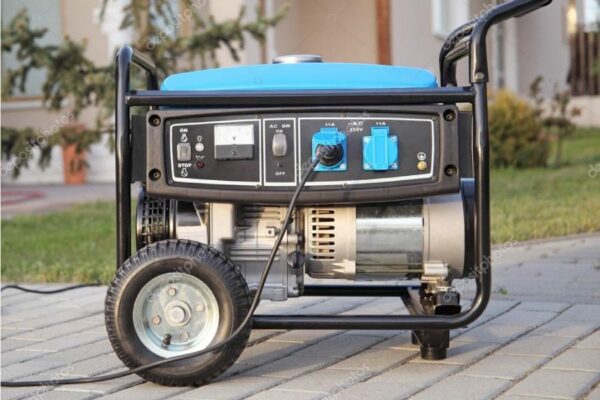 Generators
Generac Backup Power Generation Products can be a lifesaver during a power outage. Having a generator can mean the difference between being comfortable and being miserable in the event of a power outage. Even though blackouts aren't common in Bastrop, having a generator is a good backup option that will allow you to keep your lights and refrigerator on until service can be restored when you do experience power loss. A powerful, reliable generator can be an excellent supplement for your solar power system and solar batteries to help ensure you have the power you need in the event of an extended outage.
Interested in Solar Options?
Residential Roofing in Bastrop, TX
There are times when your shingle roof, old roof, or even newer existing roof will need some routine maintenance. Damage can be caused by sun exposure or normal wear and tear that cause your roofing material to deteriorate over time. Your roof might also need repair if it sustains damage due to a severe storm. No matter what the damage is to your roof, Divided Sky is there to help with the following services for every homeowners' roofing project: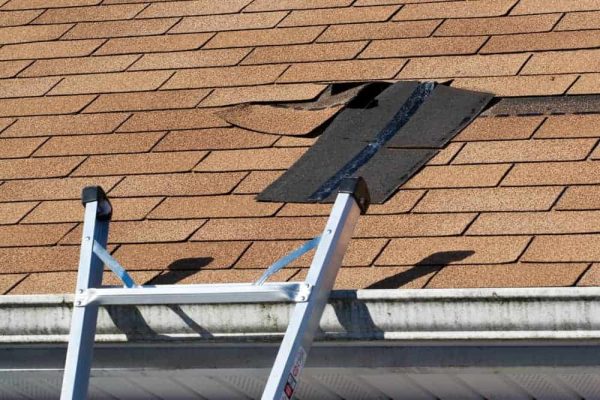 Roof & Shingle Repair
If you notice shingles that have fallen off your roof, or think that you might have a leak, it is important that you call a professional roofer for repairs. Many times, homeowners will think, "I have a pretty flat roof, and it's just one or two shingles, how hard can replacing them be?" The problem is that many times it is not just one shingle, and there are often damages that are only recognizable by an experienced roofing contractor. An expert will be able to repair your roof quickly and prevent further damage from occurring. This also saves you from risk of injury if you were to attempt to make repairs yourself.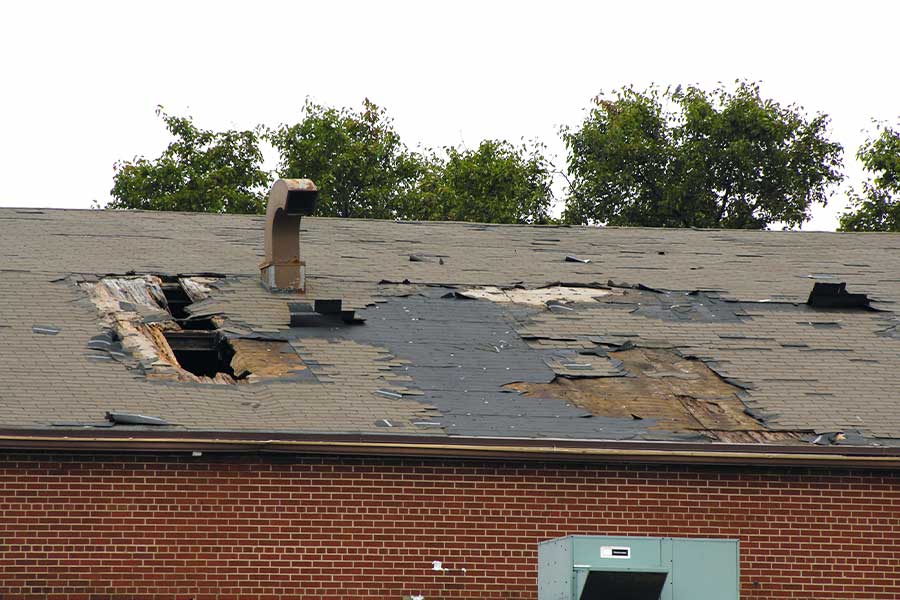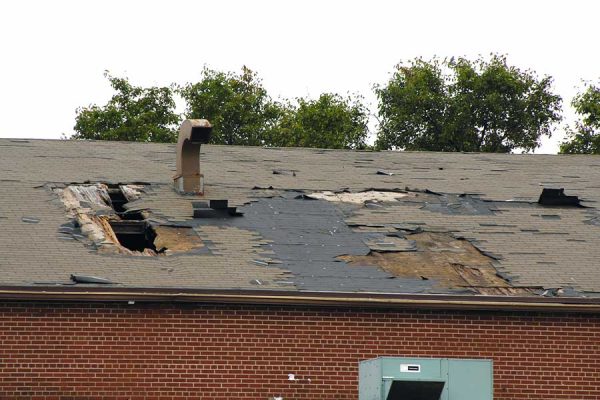 Roof Replacement
Your roof's purpose is to protect your home and the precious things that reside in it. That's a tough task! Over time, your roof is bound to sustain damage or wear and tear. Sometimes the damage to your existing roof is beyond minor repairs, or the roof is older and needs complete replacement. Our expert roofers in Bastrop will replace your old roof quickly and carefully so there isn't any lapse in protection. If there is damage to your roof that is covered by your insurance, Divided Sky has employees with insurance adjuster experience that can help with filing a claim.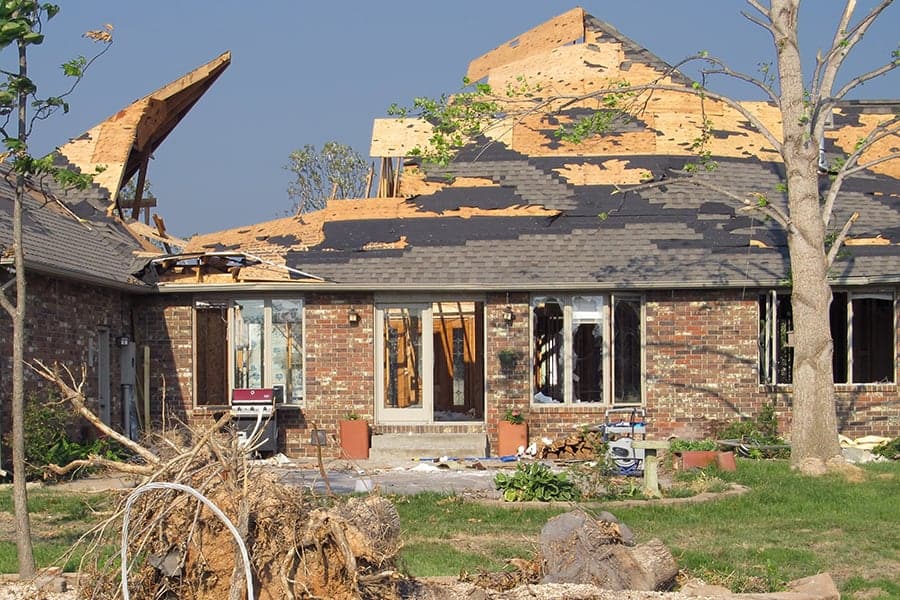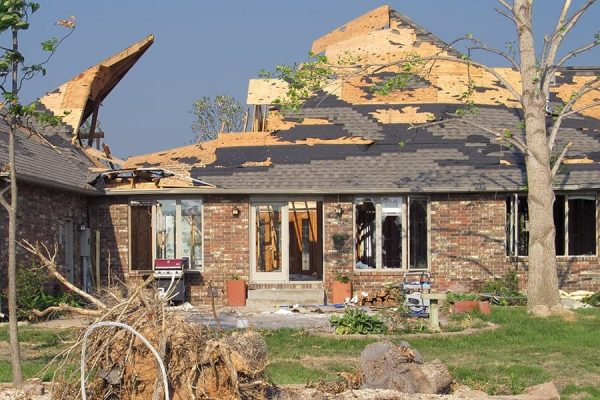 Storm Damage
Occasionally, severe storms cause damage that needs immediate attention. If this happens, we have 24/7 Emergency Service available. Our contractors will come out to your home immediately and do a roofing inspection to determine all your roofing needs. Then we will get started on resolving those issues through our fast and reliable roofing service. If you don't know what type of repairs your roof needs, give us a call to schedule a free roof inspection. We'll send an expert that will let you know what kind of repairs your roof needs. If we don't see anything wrong, we'll let you know that, too.
Commercial Roofing in Bastrop
Roofs for local businesses in Bastrop also need occasional repairs or replacements over the years. This keeps them aesthetically pleasing and will help prevent unsightly and damaging leaks. Leave it to us—we'll take care of your roof so you're able to focus on your customers.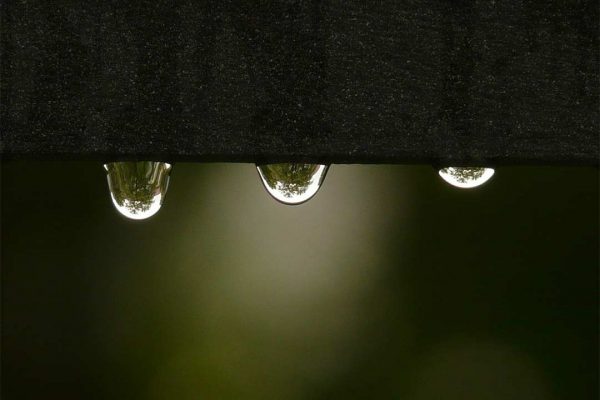 Bastrop Roof & Leak Repair
Leaking roofs are unpleasant and could cause inconvenience or slipping hazards for your business. The longer they are untreated, the worse they can get and can potentially cause mold and drywall damage. As soon as you notice a leak, call a professional roofer immediately. This could prevent damage to your building's interior. Our courteous team will repair your roof quickly with the best roofing materials in the industry to prevent interruption to your business. In the case that your old roof is beyond repair, our Bastrop roofing company will get started on your roof replacement so you can get back to work quickly.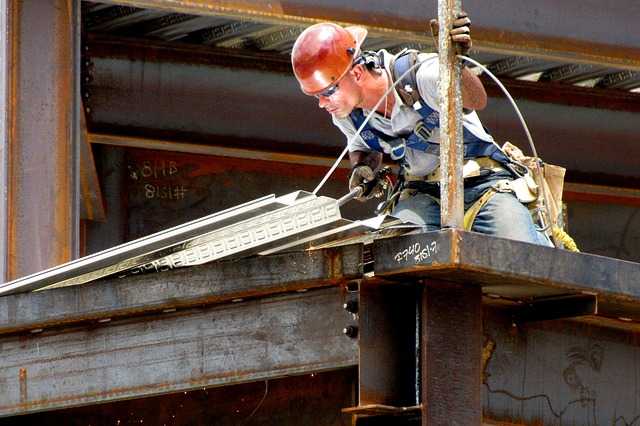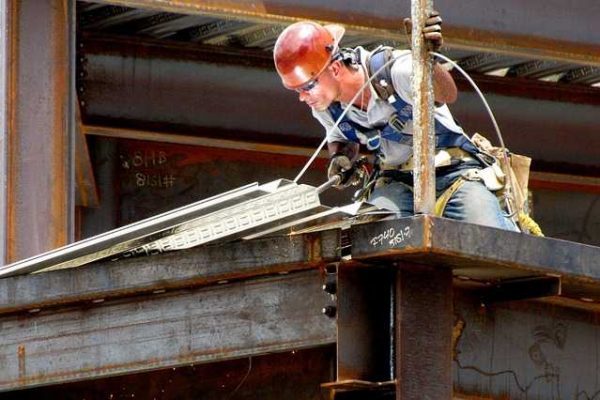 New Construction Roof Installation
New buildings in the Bastrop area need professionally installed roofs that are built with as much care and attention to detail as all the other elements of the new building. Divided Sky is here to ensure that your new construction roof installation goes effortlessly. Our team members are experts in installing metal roofs, asphalt shingle roofs, TPO systems, and many more. We will work with you to select the best material for your new roof installation that will work to serve you in the best possible way. You can trust our professionals to install your new roof correctly the first time so it can work to proudly protect your building for years.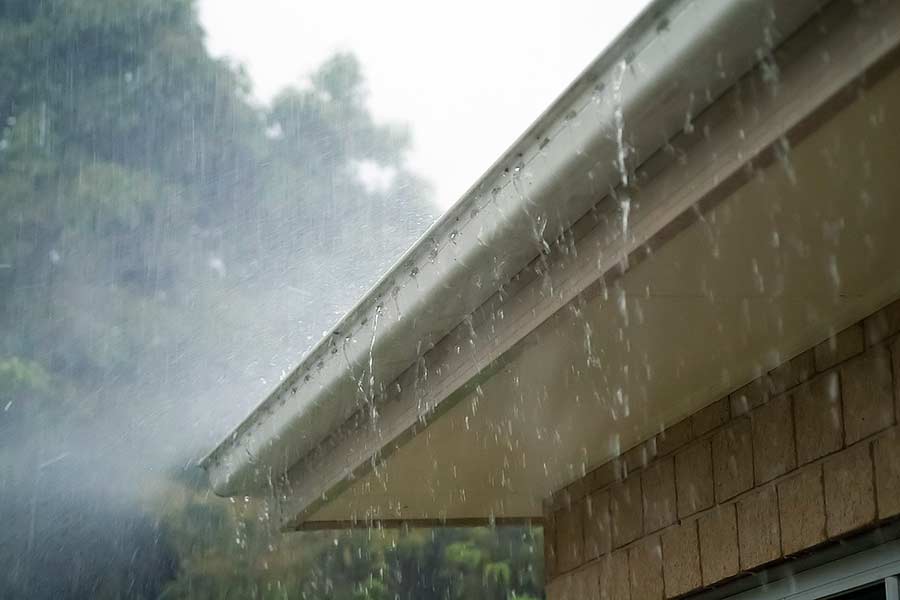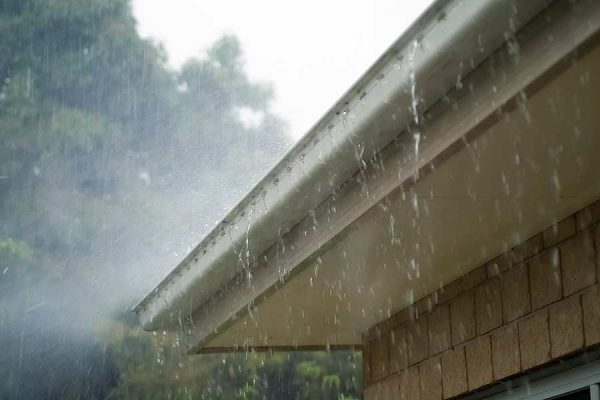 Storm Damage
Our 24/7 repair service is also available for commercial roofing emergencies. If you think your roof suffered damaged after a storm that had strong winds or hail, we have your roof covered. It's always better to be safe than sorry. Give us a call for a free quote if you suspect your roof has undergone any type of storm damage. Our team has routinely worked with many insurance agencies in Bastrop and are versed in all the steps that make up this process. We are more than happy to work with your business's insurance agency to create a hassle free Bastrop roofing service experience for you and your company.
Your Go-To Bastrop Roofing Company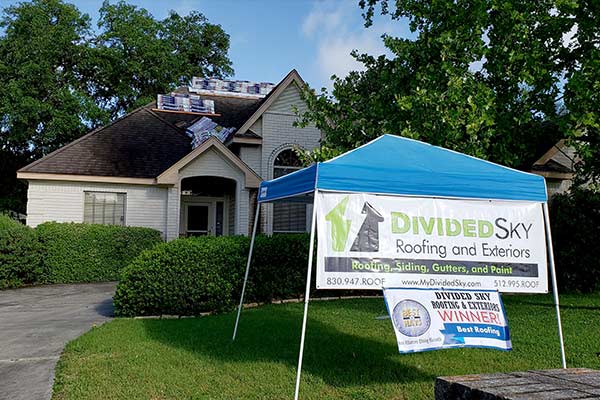 Divided Sky Roofing & Solar has been providing high quality residential roofing services and commercial roofing services for residents in Bastrop for over a decade. Our company is dedicated to customer care, from the initial consultation & roofing inspection through roofing services completion and beyond. We believe in making sure you understand the details of your roofing project so that you can make informed decisions about what is best for your home as far as a new roof or existing roof repair goes.
If you have previously received a quote from another roofing company in the area, we urge you to give us a call and see if we can't beat the price you have been quoted.
For all your roofing needs, Divided Sky Roofing & Solar is your go-to local roofing company in Bastrop, TX. Call our local roofers today to schedule a free roof inspection.
What Our Bastrop Customers Have to Say

Will Bowers went above and beyond to help me with insurance and ensure I got what I needed. He is a great guy and knows the the business well! I highly recommend Will Bowers and Divided Sky Roofing.


Thank you DIVIDED SKY! This is truly a professional organization from the top down.
Special shout out to Melissa from patiently answer all my questions regarding billing/insurance issues and more. I only recommend the crew at Divided Sky to all... read moreThank you DIVIDED SKY! This is truly a professional organization from the top down.
Special shout out to Melissa from patiently answer all my questions regarding billing/insurance issues and more. I only recommend the crew at Divided Sky to all my friends.

Tim M. read less

Not in Bastrop? Not a problem. Divided Sky Roofing & Solar's team of professional roofers provides the same excellent level of service all over the surrounding area of Central Texas. From Austin, to Bastrop, to San Antonio, and all the cities and towns in and around the area, you can count on us to deliver prompt, transparent, and quality roofing services from our expert Bastrop roofing contractors for your upcoming roofing project.