YOUR SAN MARCOS TX ROOFERS
OUR ROOFING COMPANY IN SAN MARCOS, TX
Here in San Marcos Tx, you can find people of all ages enjoying time at the river, eating out on the square, or taking part in an activity on Campus. San Marcos residents are no stranger to the variety of beautiful, and not so beautiful weather that we experience here in this Gem of a Central Texas town. Finding a roofer that you can trust to give you a reliable quote and also complete your roofing service with precision and care can be difficult. San Marcos, TX is also home to many beautiful and historic houses. If you live in an historic home, you know that finding a roofer you can trust is a tough job.
From Commercial Business Owners to Local Homeowners, the Roofers at Divided Sky Roofing are here to provide you with all the roof repair service for every roofing need you may have.
In addition to our high quality service and customer care, Divided Sky offers 0% financing so you can get your roof when you need it.
We approach repairing all damage, from storm damage & hail damage repair to roof replacement, with pride in our work and execution that is precise. No detail is left to chance, as we treat your roofing service as if it were our own.
Along with all of the installation and repair services that we provide, we are also please to announce that we are a leading supplier of advanced yet affordable solar shingles as an eco friendly roofing solution. You can read more about how much money you and your family can save by switching to solar shingles on our Solar Roofing Page.
SAN MARCOS RESIDENTIAL ROOFING
As a GAF certified roofing company, our professional roofers in San Marcos make sure that your roofing project is done correctly the first time. Whether it's simply repairing a few shingles & roof damage, or replacing an entire roof, we'll get the job done before you have time to worry about it. Give us a call today for any of the following: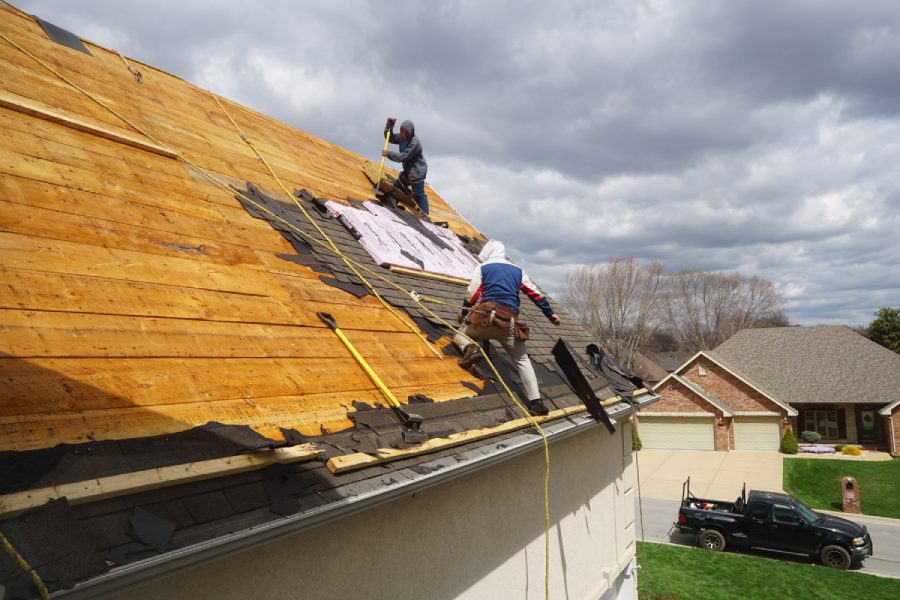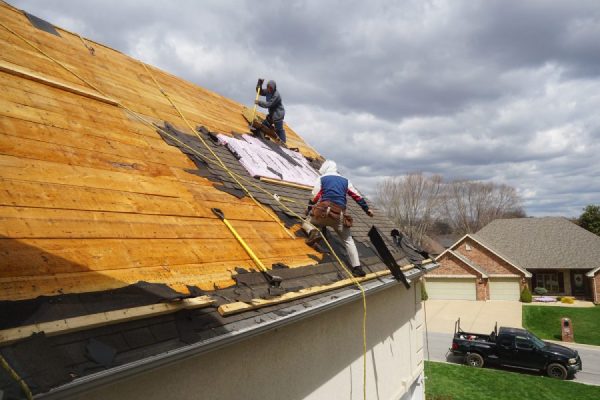 Shingle & Roof Repair
Found some shingles in your yard after a storm? Many homeowners think ah, its just a few asphalt shingles, I can do this roof repair on my own! But in reality, there could be more damage that would not be noticed except by a professional. Worried that water in your interior after a storm came from a roof leak or damaged roof vent? We can help with that too. Don't worry about heading to the hardware store for a pry bar and roofing nails – we've got you, and your roof, covered.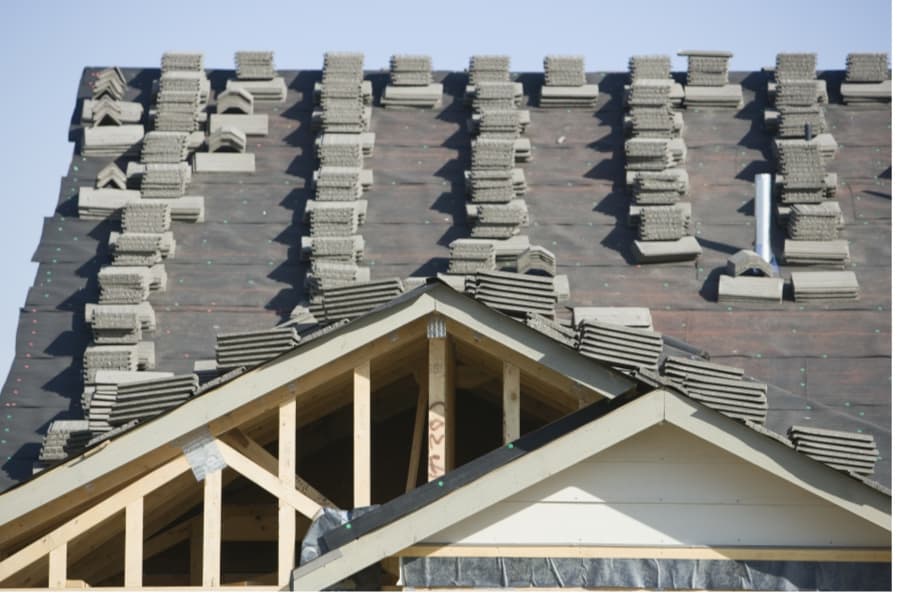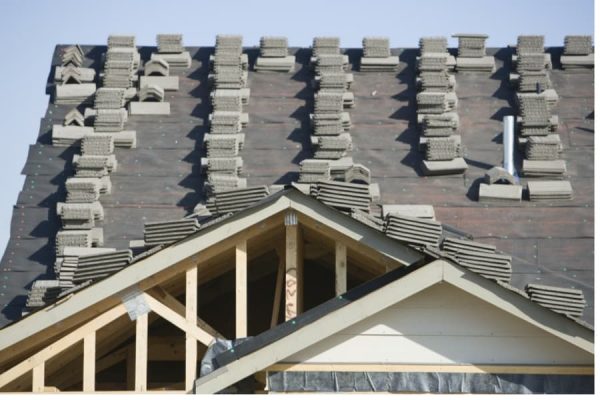 Roof Replacement
Plenty of times throughout the year Central Texas roofs get hit with storms blown in from the coast, and San Marcos is no exception. High winds and hail lead to extensive roof damage every year. For homes that receive enough damage to need their roofs replaced entirely, our roofing experts in San Marcos are on-call. We've worked with many insurance companies over the years and will be happy to help you with your claim if you decide to file one to cover the cost of replacing your roof after a storm.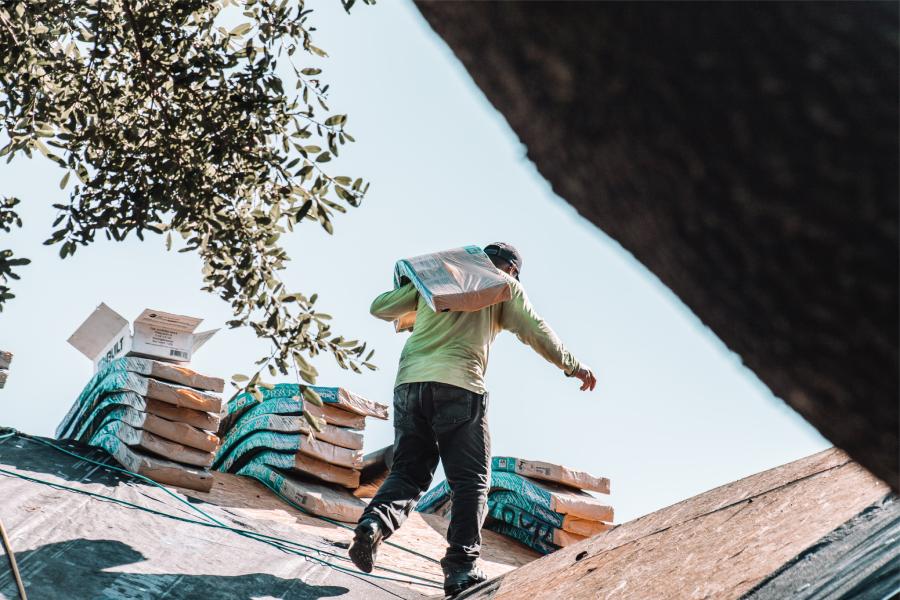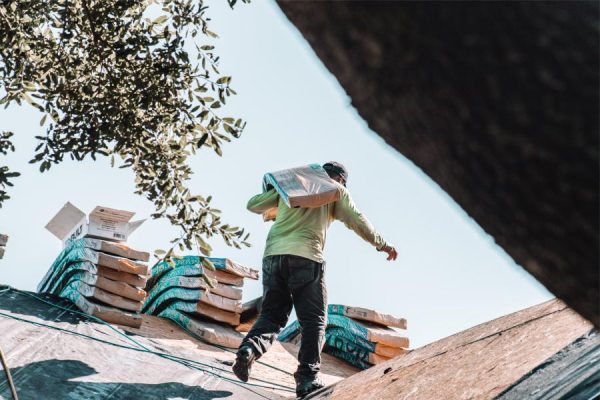 New Roof Installation
A lot of planning goes into the interior and construction of your new home, and your roof should be no different. If you're in the process of building your dream home in San Marcos Tx, or if you need roof repair or premier roofing services, Divided Sky is the company to call. We specialize in new roof installation. Our roofing experts work with you to make sure your new roof is exactly what you want, and we'll make sure it's installed correctly and efficiently.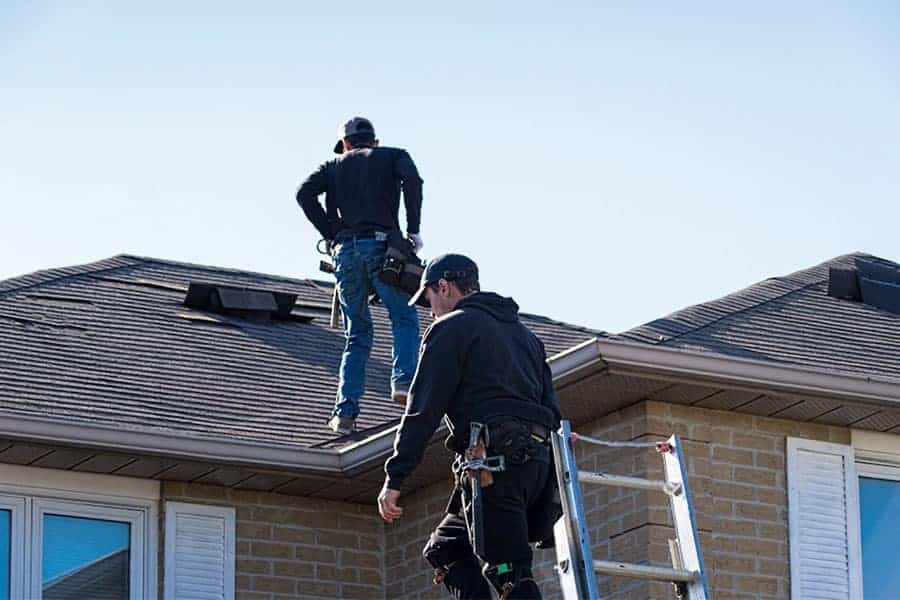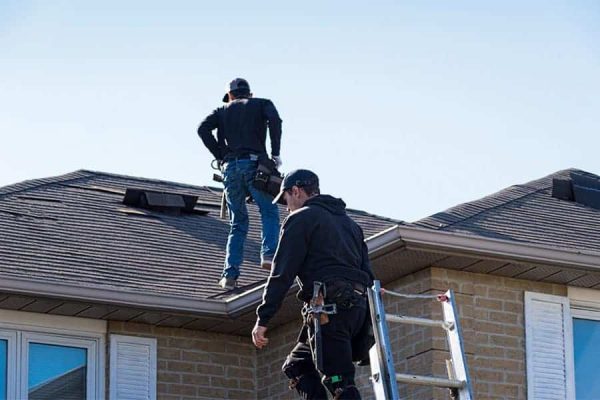 FREE Inspection
Not sure exactly what your roof needs? Call Divided Sky today and we'll send one of our expert San Marcos roofers to give your roof a free, no-obligation inspection. Call today to reserve a time!
SAN MARCOS COMMERCIAL ROOFERS
If you're a business owner in Central Texas, you know that your roof is one of your most important assets. A well-maintained roof will protect your property from the elements and keep your customers safe and dry. But over time, even the best roofs will need repairs or replacement. That's where we come in. We're experts in commercial roofing, and we're here to help you keep your roof in top condition. We'll work with you to find the best solution for your needs, and we'll make sure the job is done right, so you can focus on running your business.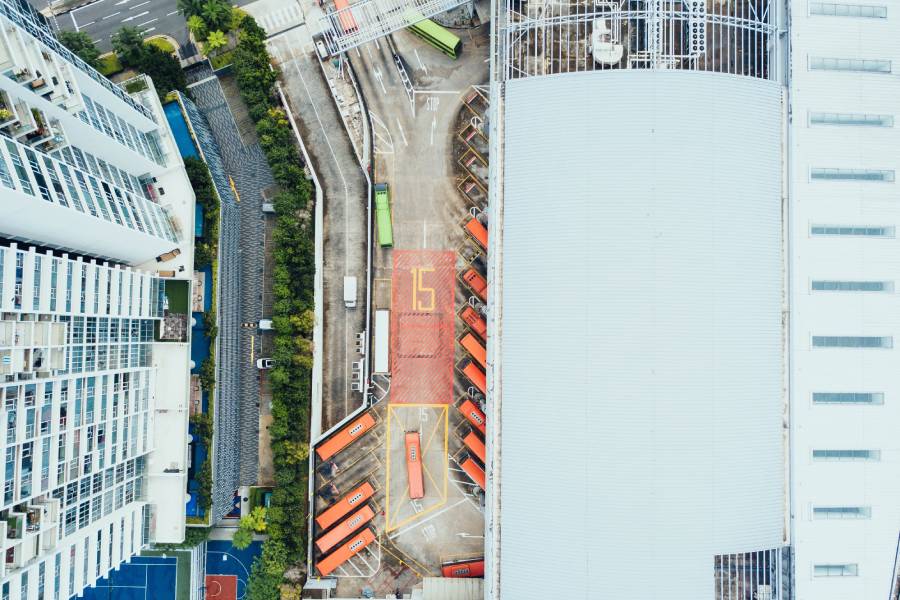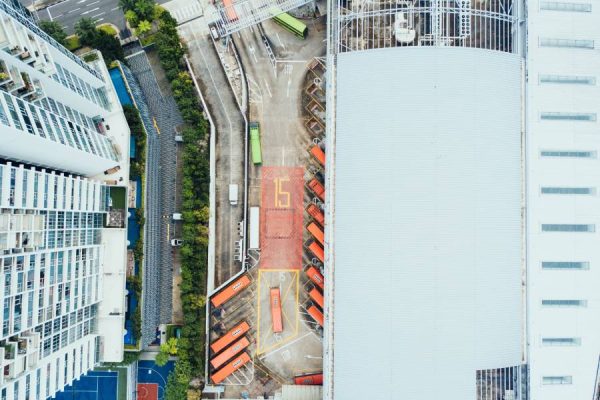 New Construction Roof Installation
If you're starting a new business, or expanding an existing one, you'll need a roof that can handle the increased demand. The roofers at Divided Sky can help you choose the right roof and roofing services for your commercial property, and install it quickly and efficiently. We understand that time is money, so we'll work hard to get your roofing services done right the first time. Trust and integrity are the most important things we offer, so you can be confident that your new roof will be built to last.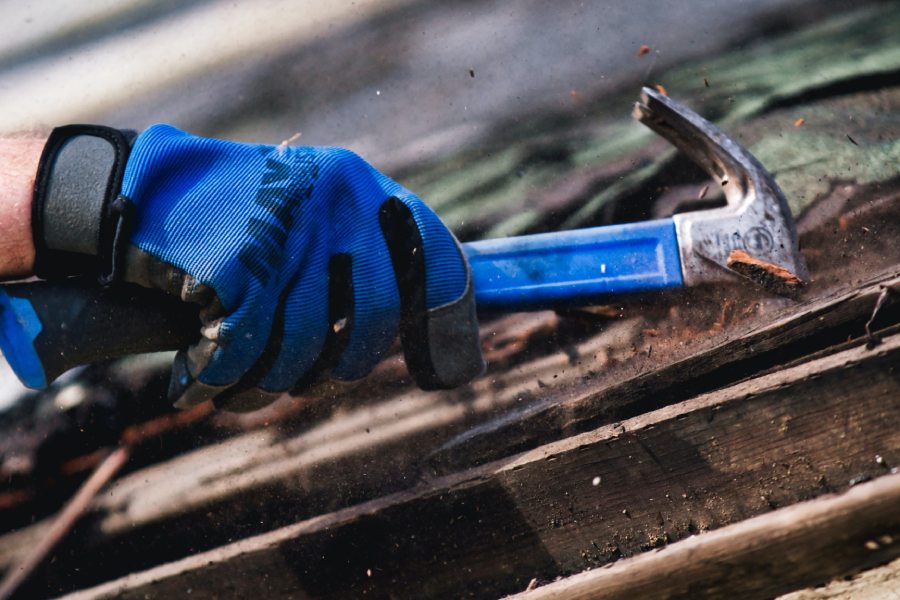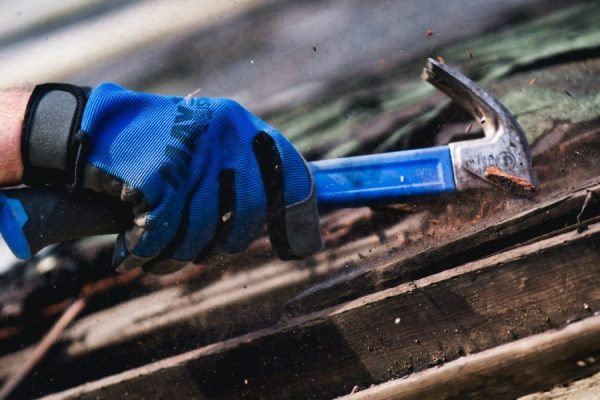 Roof Replacement
Divided Sky Roofing is a trusted resource for commercial roof replacement in Central Texas. We work with our clients to educate them on their roof material and roofing contractor options and help them determine the best roofing solution for their needs. Our mission is to provide professional quality premier roofing , exterior solutions, and roofing material at reasonable prices, and our vision is to be a roofing need resource and blessing for our community. We strive to exceed all expectations and provide an experience worth telling your friends & family about.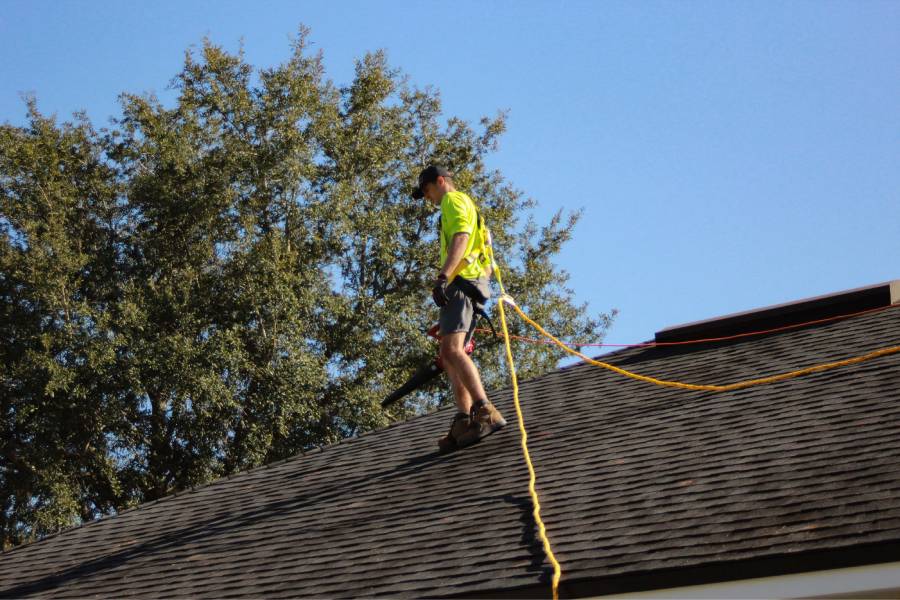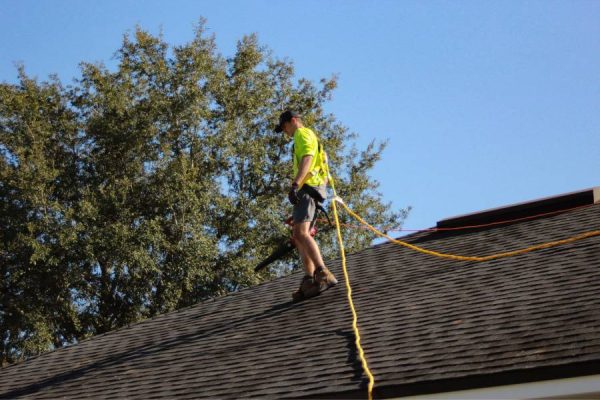 Wear & Tear Repair
Every existing roof sees its fair share of wear and tear. Especially here in Central Texas, where we are no stranger to storms and extreme sun exposure. Over time, your existing roof is exposed to a multitude of varying conditions causing it to wear down and deteriorate. Hail damage, roof leak, storm damage, and shingle damage are all things that come as a result of the weather. The roof inspection experts at Divided Sky are trained to recognize the signs of wear and tear that could lead to greater issues down the road and to educate and provide you with solutions to get as many years as possible out of your existing roof.
San Marcos Tx Solar Roofing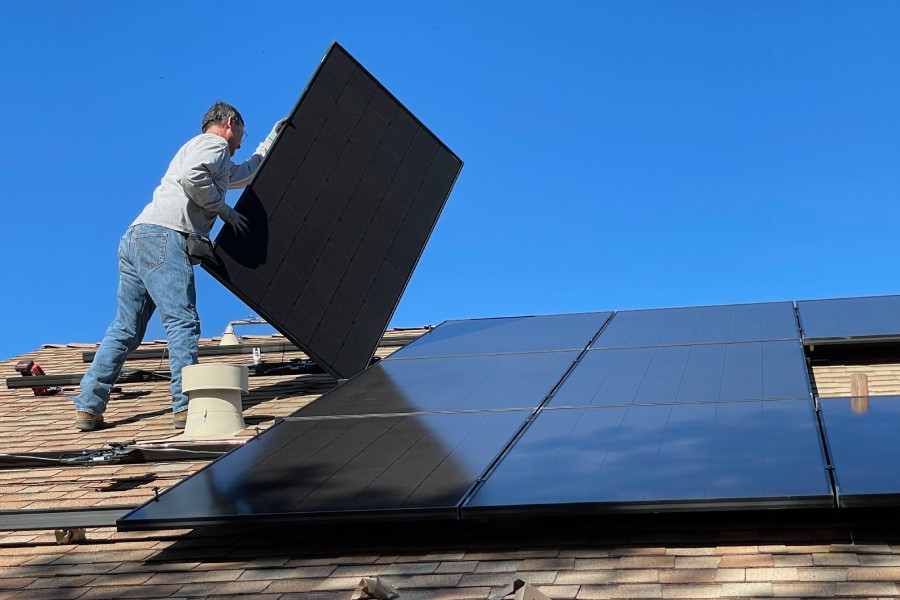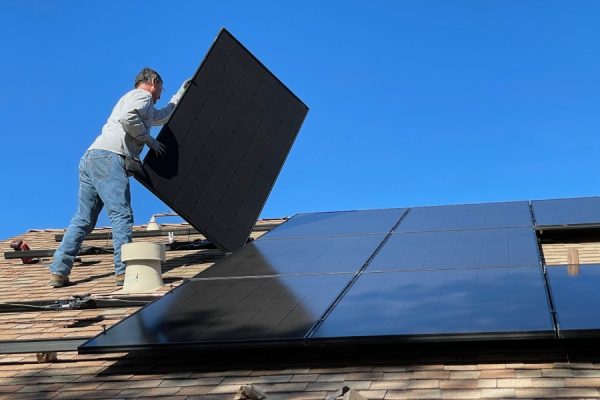 Solar Panel Roofing is the perfect roofing solution for homeowners in San Marcos and Central Texas who are looking to save money and reduce their impact on the environment. Traditional roofing material such as asphalt shingles, metal roofs, and other roofing material are not energy efficient, and can many times not save you as much money in the long run when compared to Solar Roofing. Solar power is a clean, renewable energy source that can help you save money on your energy bills and make a positive statement about your commitment to protecting the environment. With Solar Panel Roofing in San Marcos, you can have peace of mind knowing that you're doing your part to help make the world a better place.
What Our San Marcos Customers Have to Say

Will Bowers went above and beyond to help me with insurance and ensure I got what I needed. He is a great guy and knows the the business well! I highly recommend Will Bowers and Divided Sky Roofing.


Thank you DIVIDED SKY! This is truly a professional organization from the top down.
Special shout out to Melissa from patiently answer all my questions regarding billing/insurance issues and more. I only recommend the crew at Divided Sky to all... read moreThank you DIVIDED SKY! This is truly a professional organization from the top down.
Special shout out to Melissa from patiently answer all my questions regarding billing/insurance issues and more. I only recommend the crew at Divided Sky to all my friends.

Tim M. read less

Not in San Marcos? Not a problem. Divided Sky Roofing & Solar' team of professional roofers provides the same excellent level of service to several other towns around Central Texas. From Buda in the north to New Braunfels in the south, you can count on us to deliver prompt, transparent, and knowledgeable service.