Our Canyon Lake Contractors
Located between San Marcos, TX and Spring Branch, TX, the city of Canyon Lake surrounds the lake that gave it its name. Both the city and the lake are popular getaways for residents of the surrounding cities and visitors from even farther. The area around the lake is home to many residential neighborhoods and local businesses.
For all of Canyon Lake's roofing needs, Divided Sky is here to help. We've worked with many insurance companies and also offer 0% financing.
Divided Sky Roofing & Exteriors is proud to bring their roofing and home improvement services to the residents and businesses of Canyon Lake. Our professional roofing team treats each roof as if it were our own. We strive to bring only the very best materials, workmanship, and customer service to each and every project. From the shingles on historic homes to modified bitumen roofing systems for businesses and everything in between, we've got you, and your home, covered.
Roofing in Canyon Lake, TX
Our experienced team of roofing contractors in Canyon Lake have dealt with many different types of repairs as well as many different types of roofs. Some of the services we are most commonly called for include: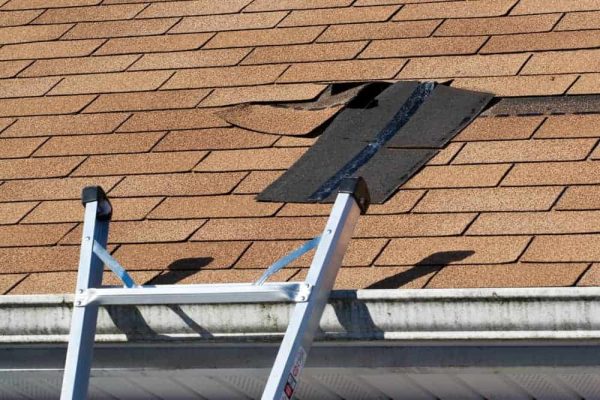 Canyon Lake Roof Repair
Our roofers are often called to repair a roof that's received damage, but doesn't require a full replacement. Since many of us can't see our roofs, the first sign of a problem you may notice is a leak. Professional roofers can repair most roof leaks quickly. Loose shingles, seal issues around vents, and other similar issues can all cause leaks from your roof. If you suspect you have a leak, get your roof inspected as soon as possible.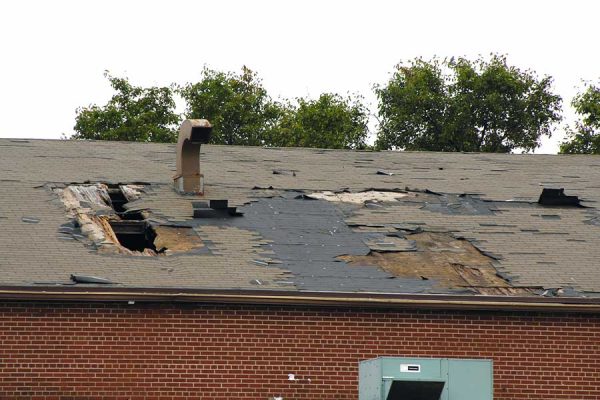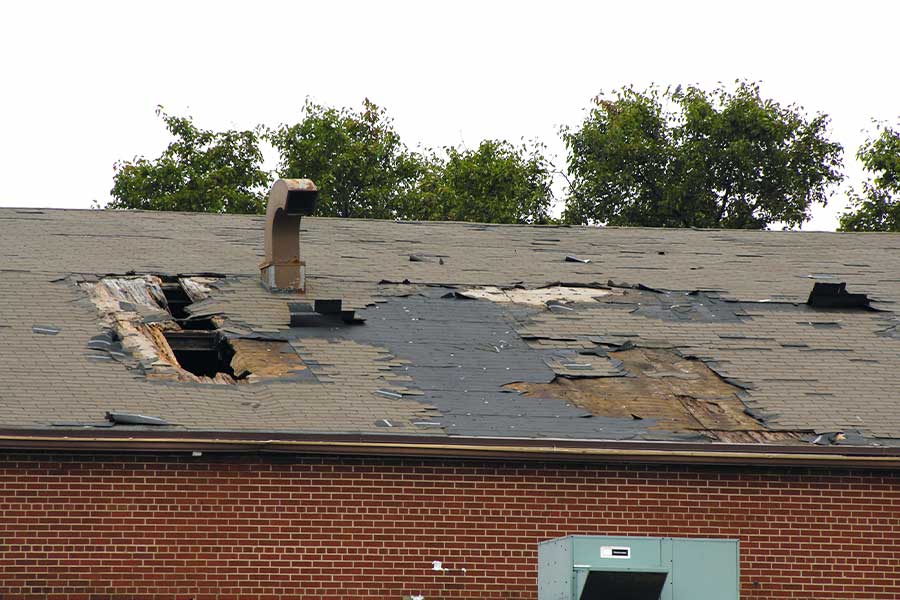 Roof Replacement in Canyon Lake
If your home needs a brand new roof, our Canyon Lake roofers can get the job done quickly, and done right – the first time! Many factors can lead to a roof needing replacement. The age of the roof constitutes one example. The older a roof is, the more likely it is that replacement will be more cost efficient than repair. Severe storm damage can also lead to a roof needing a full replacement.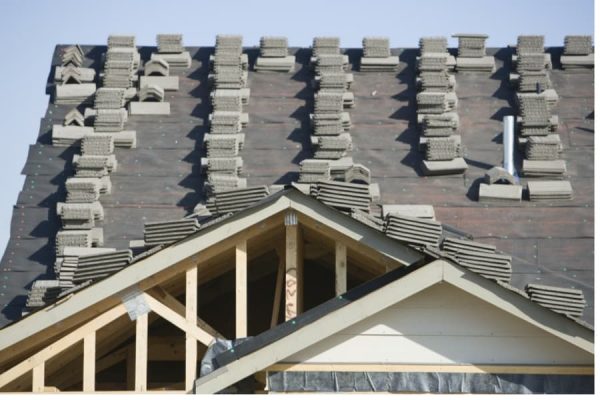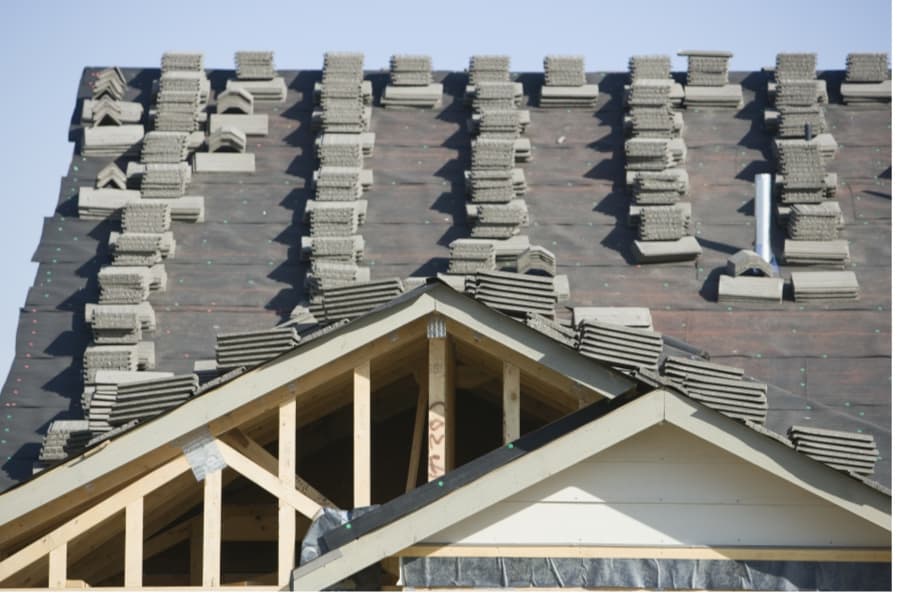 New Roof Installation
For those looking forward to building a new home, or even a new building for your office or business, Divided Sky is ready to install your new roof. Our expert roofers can get a roof over your head quickly and safely in order to keep your project on track. We work with roof installations of all types, from single and multi-story homes to businesses with metal, flat, or other popular roofing systems.
Services by Our Canyon Lake Roofing Experts
Getting your roof repaired or replaced, or even getting a roof installed on a brand new building, is simple with Divided Sky. Our team values exceptional customer service. We ensure that clear communication is maintained through every step of the process with every customer, so that you're never left wondering about the status of your roof. Below are additional services we provide to make the process as smooth as possible.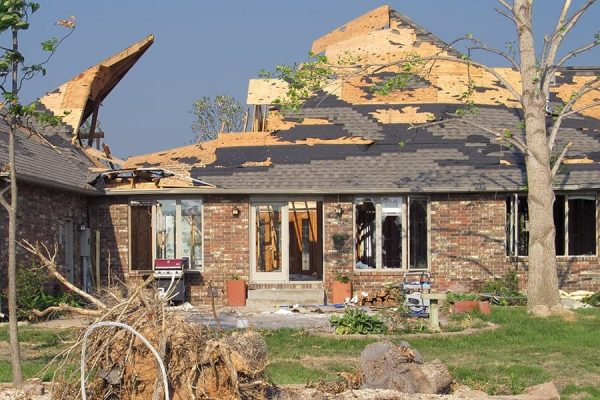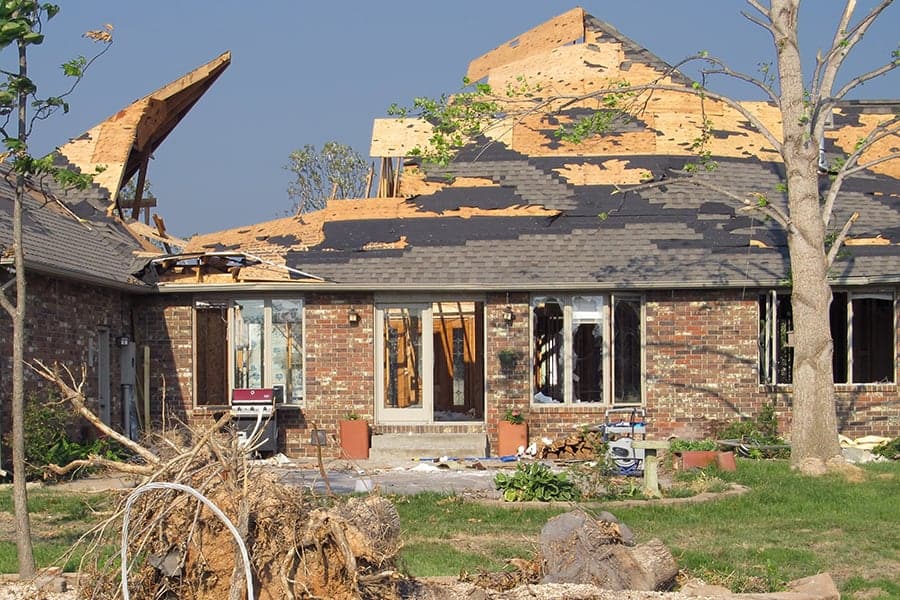 Emergency Storm Damage Repair
Our Canyon Lake roofing team is available 24/7 for roofing emergencies. Storm damage causes the most immediate repair needs. Like nearby Wimberley, Canyon Lake sees several cases of severe weather throughout the year. If you wake up after a storm and see shingles in your yard, or if your neighborhood was hit by hail, call for a roofing inspection to find out if repairs or replacement are necessary.
If your roof receives severe damage during a storm that leaves your home unprotected, call immediately for emergency roofing services.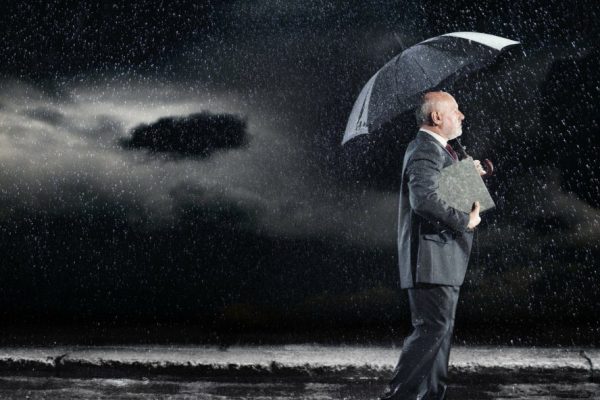 Assistance with Insurance Claims
A roof replacement, and sometimes even repairs, will likely involve insurance claims. At Divided Sky, our staff includes previous insurance adjusters with the expertise to help you complete your claim. We've worked with many insurance companies and we'll be happy to help you make a claim with yours. To make the process easier, we do everything we can to provide any paperwork necessary for your claim as soon as it's available. We're also happy to answer any questions you may have about your insurance claim throughout the process.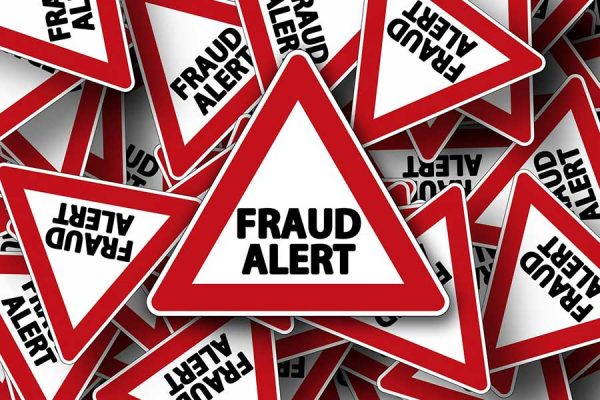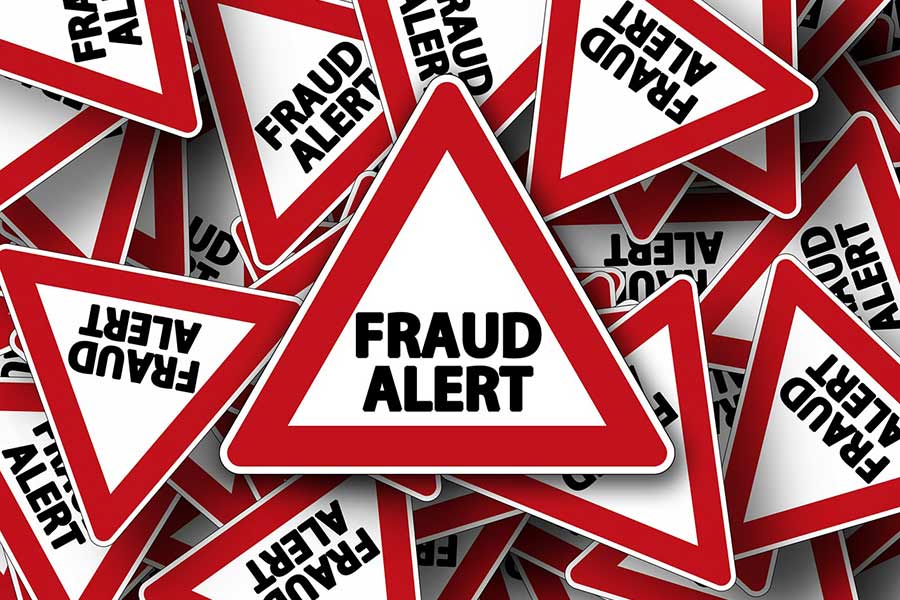 Avoiding the Free Roof Scam
If you haven't heard of the "free roof" scam, now is a good time to learn how to protect yourself from it. This fraudulent scam is often attempted in neighborhoods that have recently been hit by a storm. Dishonest roofers may approach homeowners offering to repair or replace their roof for free by reporting inflated costs on an insurance claim that they insist will cover the deductible. This is insurance fraud, and as a home or business owner you can face serious consequences if you are a part of this scam. Learn more in our article about how to Avoid the Free Roof Scam
Finding Canyon Lake Roofers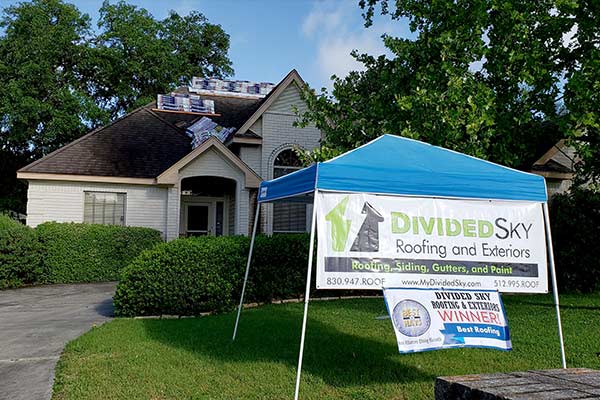 Ready to find roofers in Canyon Lake? Divided Sky is here to handle all of your roofing and home improvement needs. Our roofing team is staffed by trained experts with experience in the area. We strive to provide not only the best workmanship, but the best customer service as well. Contact us today to schedule a free inspection for your roof.
What Our Canyon Lake Customers Have to Say
Matt and his team installed a ground mount solar system for our home. Great process from start to finish. Always kept us updated and outstanding communication and customer service.

They took care of my mothers house the crew did an amazing job. Matthew vise did a great job of communicating and his presence throughout the day was reassuring. Highly recommend for roofing replacement.

Not in Canyon Lake? Not a problem. Divided Sky Roofing & Solar' team of professional roofers provides the same excellent level of service to several other towns around Central Texas. From Buda in the north to New Braunfels in the south, you can count on us to deliver prompt, transparent, and knowledgeable service.