Doors
Your Go-to in San Marcos for Doors & More
Divided Sky Roofing & Exteriors is proud to serve the roofing and home improvement needs of residents and businesses in San Marcos, TX and the surrounding Central Texas areas. We are certified as Master Elite by GAF and an accredited business through the Better Business Bureau.
At Divided Sky, our expert team treats every project with the same care and attention they would their own home.
The team at Divided Sky is now happy to offer door replacement and installation to our hill country customers. The front door of your home, and those throughout the interior, perform an important function: keeping your home safe and comfortable. We install high quality doors that will protect your home, help perform well on energy audits, and most importantly, function as intended for years to come.
Getting a door installed in your home with Divided Sky is as easy as it sounds: you choose the door you need and we install it, plain and simple. Whether you're replacing an old door and want a similar one, or are looking for a whole new door style, we'll make sure you get exactly what you envisioned. We're happy to work with all types of doors, including but not limited to: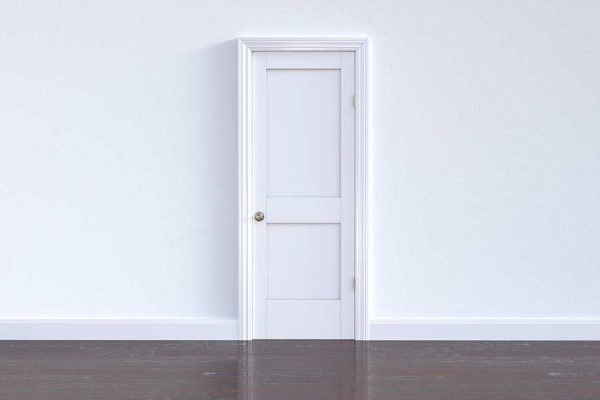 Interior Doors
Interior doors should fit perfectly in your home as they receive plenty of daily use. We'll install the interior doors you need, expertly installed to be as functional as they are aesthetic.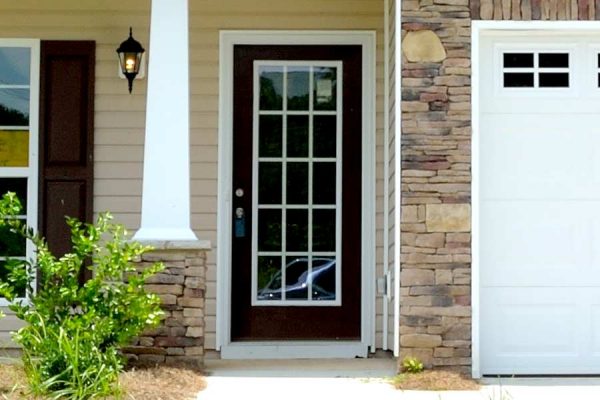 Exterior Doors
Your front door says a lot about your home. We install high quality exterior doors that will keep your home secure while providing the perfect welcome to your friends and family.
You may not think of doors as widely varied items, but there are actually many available types of doors in San Marcos. From solid single hinged doors to elegant double French doors, the perfect door for every home is out there, and we're ready to install it for you! Below are some of the most popular types of doors in San Marcos we see: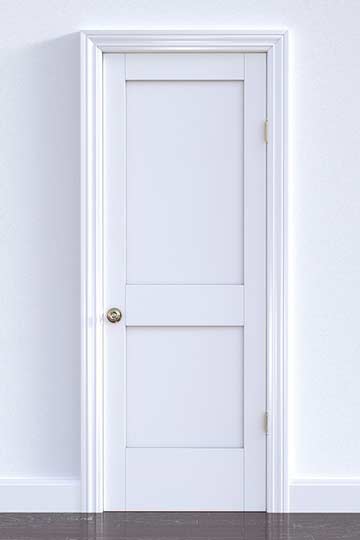 Panel Doors
Panel doors are popular in many hill country homes. These doors have recessed sections, usually in a pattern, that create the panels. The most common patterns are 2-panel, 4-panel, and 6-panel, though other designs are available.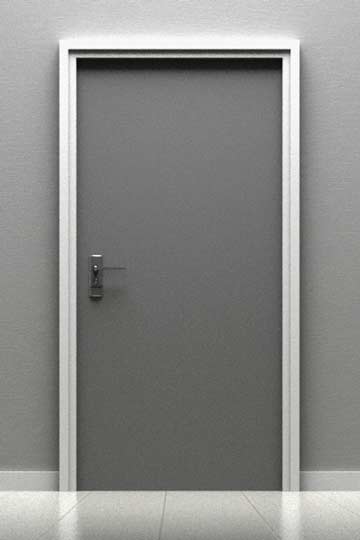 Flush Doors
Flush doors are sometimes referred to as "slab doors" and are another very popular option. These doors are completely smooth, with no panels or other accents. Many homeowners create unique looks with these doors by using decorative knobs and more.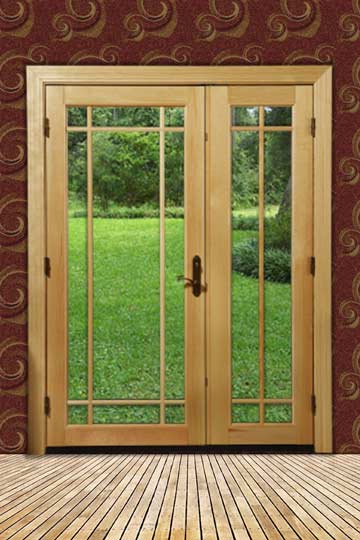 Glass Doors
Glass doors are also commonly called "French doors," and add a tasteful touch to any home they're installed in. Glass doors utilize patterns of glass recesses in the door called "lites." There is a wide variety of different lite patterns for glass doors.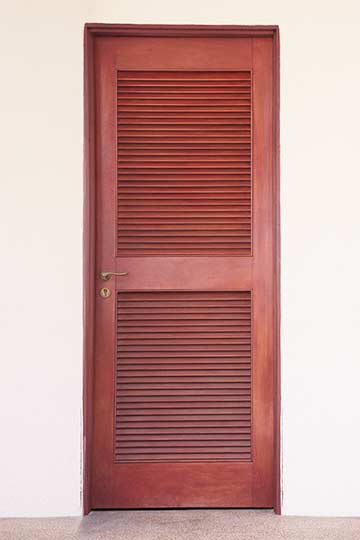 Louvered Doors
Louvered doors are a little different. These doors are made with horizontal slats along a portion of the door, most often the full length of the door or half of it. Louvered doors create a unique decor and also promote airflow between rooms.
Like the many different designs available for residential doors in Central Texas, there are just as many different options for materials. The best type of material for your door just depends on what you need and what you want to see in your home. From sturdy solid wood doors to versatile vinyl doors, these are the most popular materials we run across: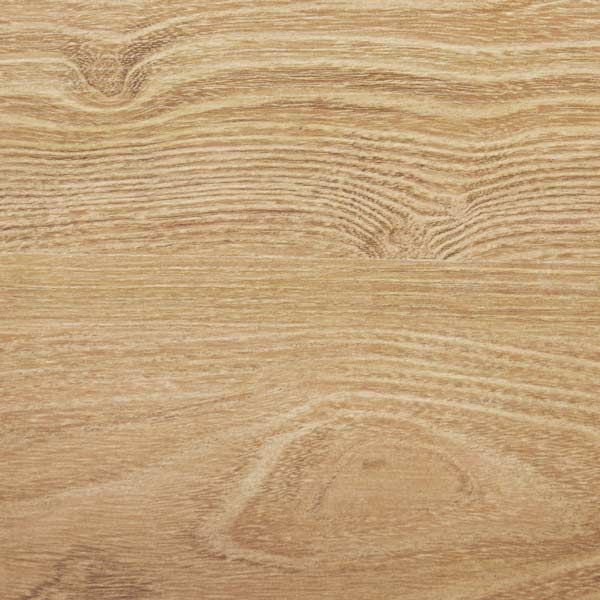 Wood
Wood doors are popular for entry doors in San Marcos as they are both sturdy and attractive. Additionally, wood doors can be made with panels or decorated with glass insets to create a charming entry to your home.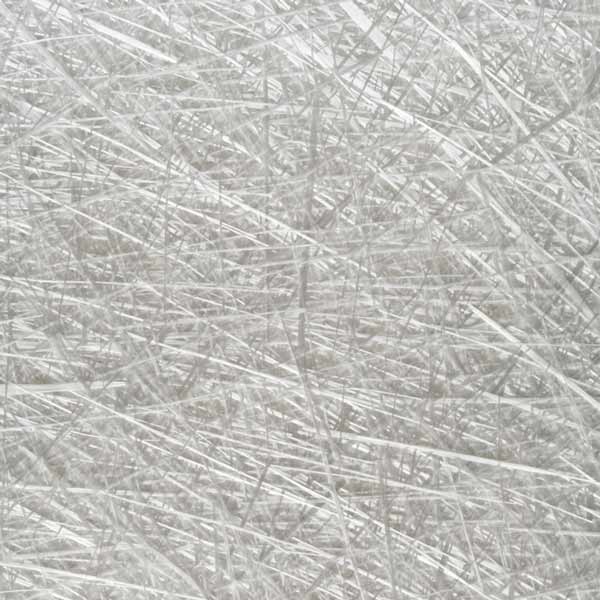 Fiberglass
Fiberglass doors are made to last through years of daily use, and are also highly customizable. These doors hold up well against any scrapes or scratches and are easy to repaint when you need a new look in your home.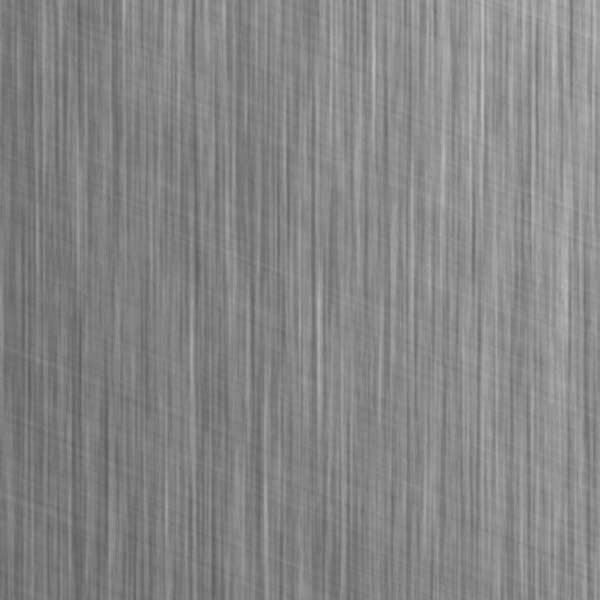 Aluminum
Aluminum doors are popular in the hill country and one of the most durable door types. They are very resistant to the elements and can be designed to match any home, from modern to traditional styles.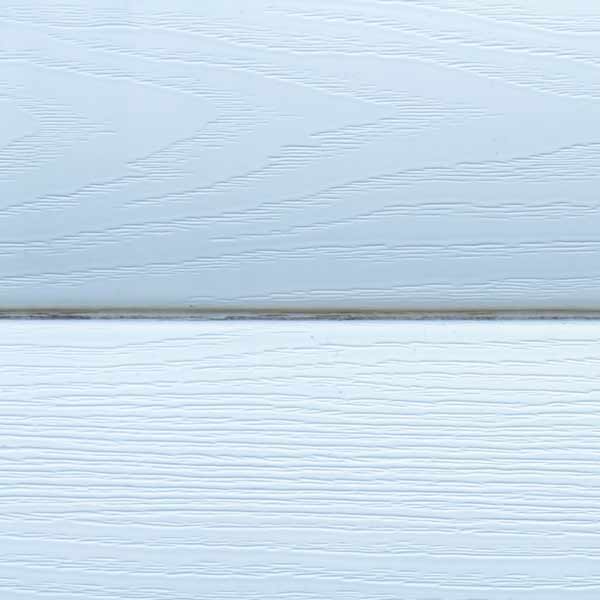 Vinyl
Vinyl doors are popular for patios and an attractive option for anywhere in your home. They are also considered highly energy efficient as the material is thermal resistant, which helps prevent conditioned air loss.
Why Use Divided Sky Roofing & Exteriors?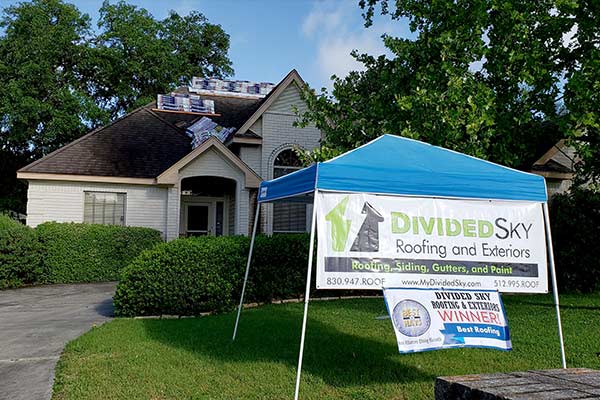 Divided Sky is a family owned business, and our team treats every project as though they were working on their own home. We aren't just certified professionals—we're a company that cares. Whether you need a new door installed or your entire roof replaced after a storm, the experts at Divided Sky always complete every job quickly and cleanly to let you get back to enjoying your home. Call us today at (512) 995–7663 to learn more about our home improvement and roofing services.
Check Out Our Other services
From your doors and up, we've got you covered!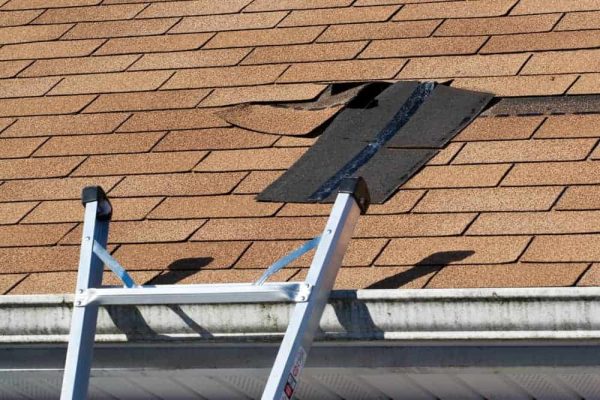 Roof Repair in San Marcos TX
We offer roof repairs of all types to our Central Texas customers. From small leaks and loose shingles to damage from debris from a storm, our hill country roofers will get your roof back to protecting your home.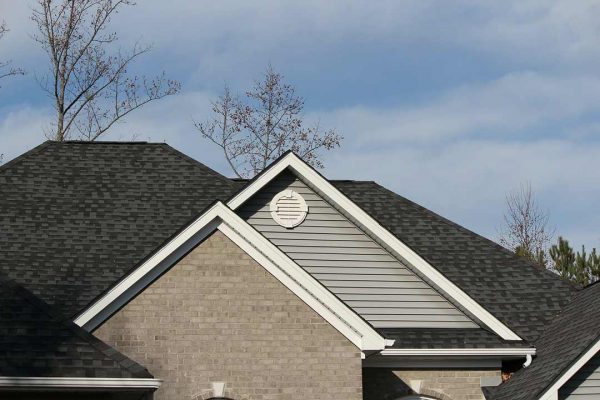 Roof Replacement
For full roof replacements, Divided Sky is your go-to Central Texas roofer. Whether it's severe damage after a hail storm or just a roof that's past its prime, our team will put the roof back over your head.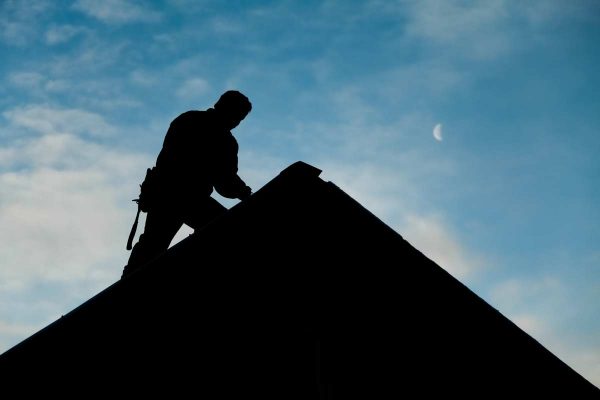 Free Inspection
Not sure what condition your roof is really in? We offer a free roof inspection to anyone who needs it, with no obligations. If you've recently had hail or just noticed a few bent shingles, call today for an inspection.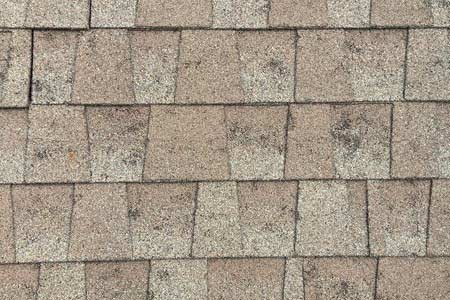 Hail Damage
Hail storms can cause widespread damage to roofs that can result in needing a roof replacement. If there's been hail in your area recently, you may not be able to see damage to your roof from the ground, but leaks could quickly become a problem if unseen damage isn't fixed. If you aren't sure, call for a free inspection.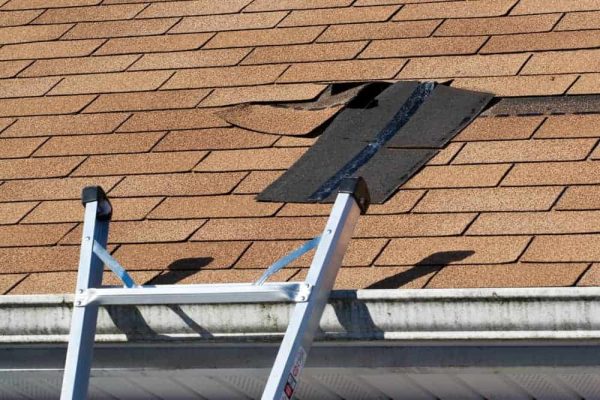 Wind Damage
High winds may not seem like they cause much damage, but extreme wind can mean trouble for your roof. If you notice a few shingles in your yard after your home experiences high winds, or even catch site of a few shingles still on the roof but bent at odd angles, you should call for an inspection to prevent more problems.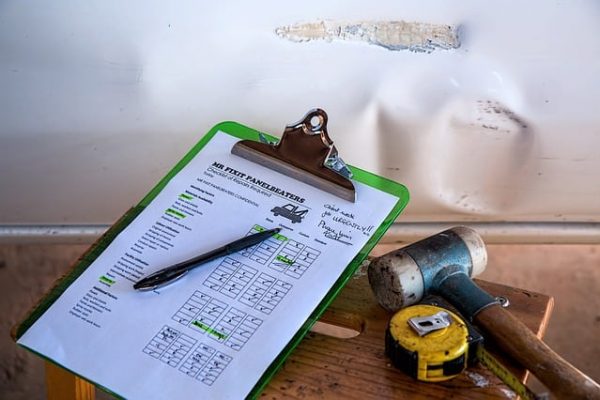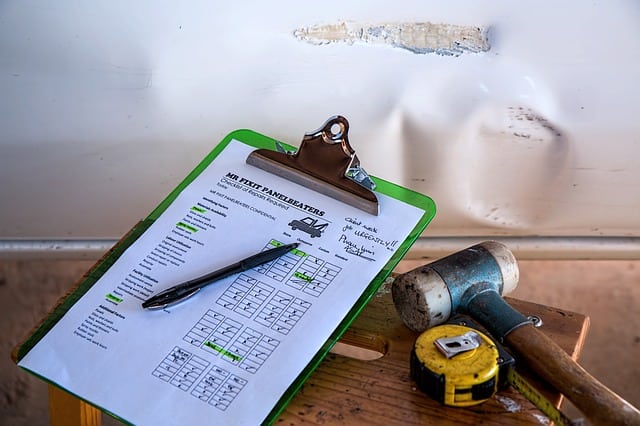 Insurance
The staff at Divided Sky aren't only home improvement and roofing experts – they also have years of experience assisting with home insurance claims. Our team is happy to help you submit a claim for a roof replacement or other work following all legal requirements in order to keep you safe.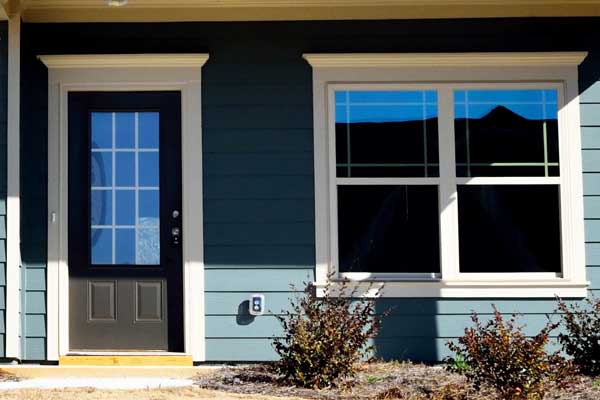 Doors & Windows
For all of your door and window replacements and installation, the experts at Divided Sky will take care of it. We can help you find the perfect door or window to fit your home and make sure it's put in place to last for years.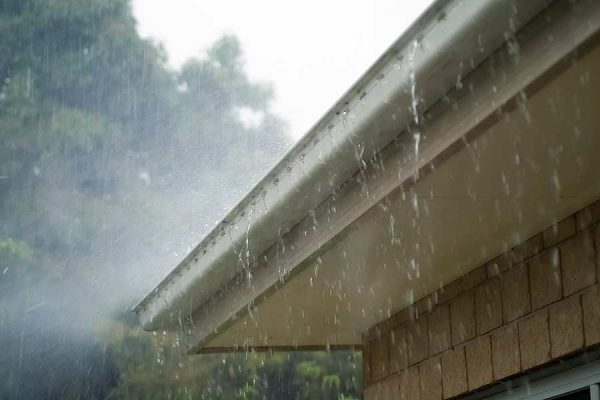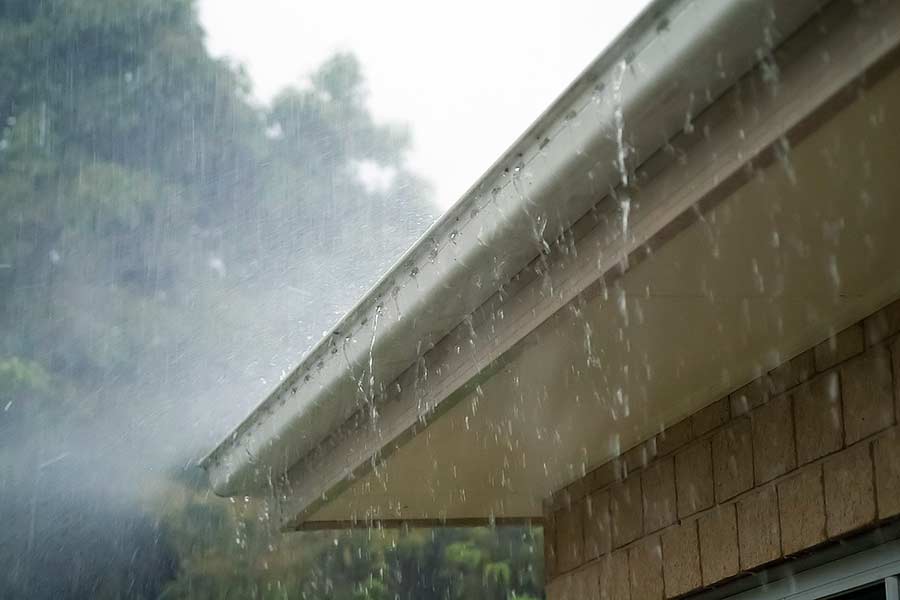 Gutters & Siding
Having functional gutters and healthy siding are important parts of your exterior home care. Our team can install new seamless gutters in San Marcos for you made to fit your home or replace old or rotted siding before it gets worse.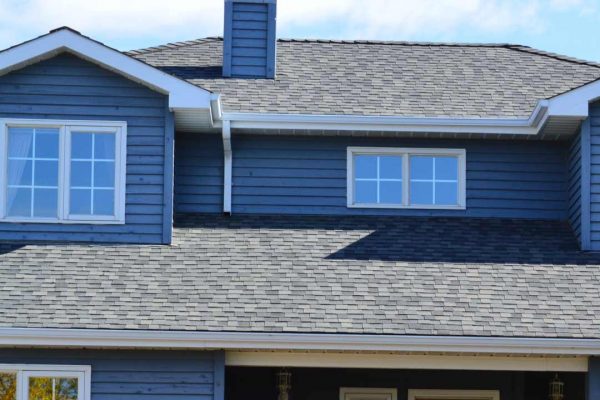 Interior & Exterior Paint
We're here for all of your painting projects, interior and exterior. We ensure every paint job is done right, and leave only clean project sites behind so that you can enjoy your new color right away.